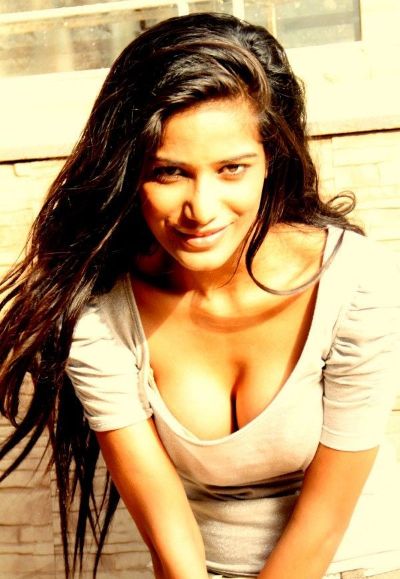 Bollywood actress Poonam Pandey has always tried her best to be in the limelight. This time, as the release of her debut movie Nasha is approaching, one of the pictures in which the actress is almost completely nude has leaked online. Once again, the Kingfisher Calendar model showed that she is capable of stirring up the media frenzy with her body.
In addition to that, one of the shower videos from the upcoming movie has also leaked online. The video was immediately caught on web and went viral across all social networks. The publicity for the movie, as well as for the actress, has gone up as Nasha is all set to hit the theaters on July 27, 2013. The photograph which was released on Monday, July 15, 2013 shows the actress standing, showing her backside and wearing just a pair of skin-colored thongs.
The shower video that leaked shows many parts of her body and even though it is not offensive, it is enough to impress her male fans. The photograph which was released became a wallpaper and a screensaver on many male phones and laptops.
Poonam released several videos earlier as well, which was enough for her male fans to wag their tongues.