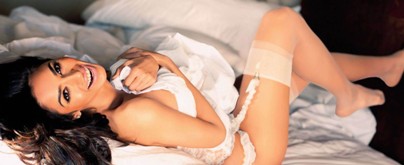 Bollywood Garam: Bollywood's sizzling item girl Mallika Sherawat, who has never refrained from showing off her great body, recently posed in sexy lingerie for a popular men's magazine Maxim. The 'Murder' actress has spoken about her upcoming item song in the movie 'Tezz' by Priyadarshan in the feature.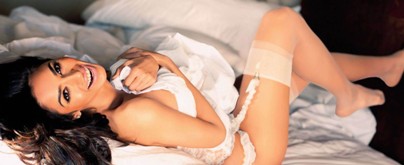 Sherawat says that she is too excited to work with a team she is very fond of and the actress will also be grooving in an item song titled 'Laila Laila'.
Some of BollywoodGaram's sources from the production unit said that the item girl shared a great rapport with the producer of the movie Ratan Jain, who earlier stood by her when she had just entered the film industry. Sherawat now wants to return the favour with the item song.
Popular choreographer Ganesh Acharya has been roped in to choreograph with a vampire background. On the magazine cover, Mallika has posed in white lingerie with no accessories.
The actress entered the film industry with the movie 'Khwaish' in which she had done more than 16 smooch scenes with her co-star Himanshu Malik. Later the actress went on to do more roles in India – including Murder, Hisss among others – as well as abroad and also continued to do item songs in Bollywood movies.
(Credits: Maxim)