Sonakshi Sinha's Resident Evil experience
Bollywood actress Sonakshi Sinha experienced the Virtual Reality immersive before the release of the 'Resident Evil: The Final Chapter' in Mumbai on January 27, 2017. The game experience has been backed by haptic technology and gives a real tangible feel to virtual objects.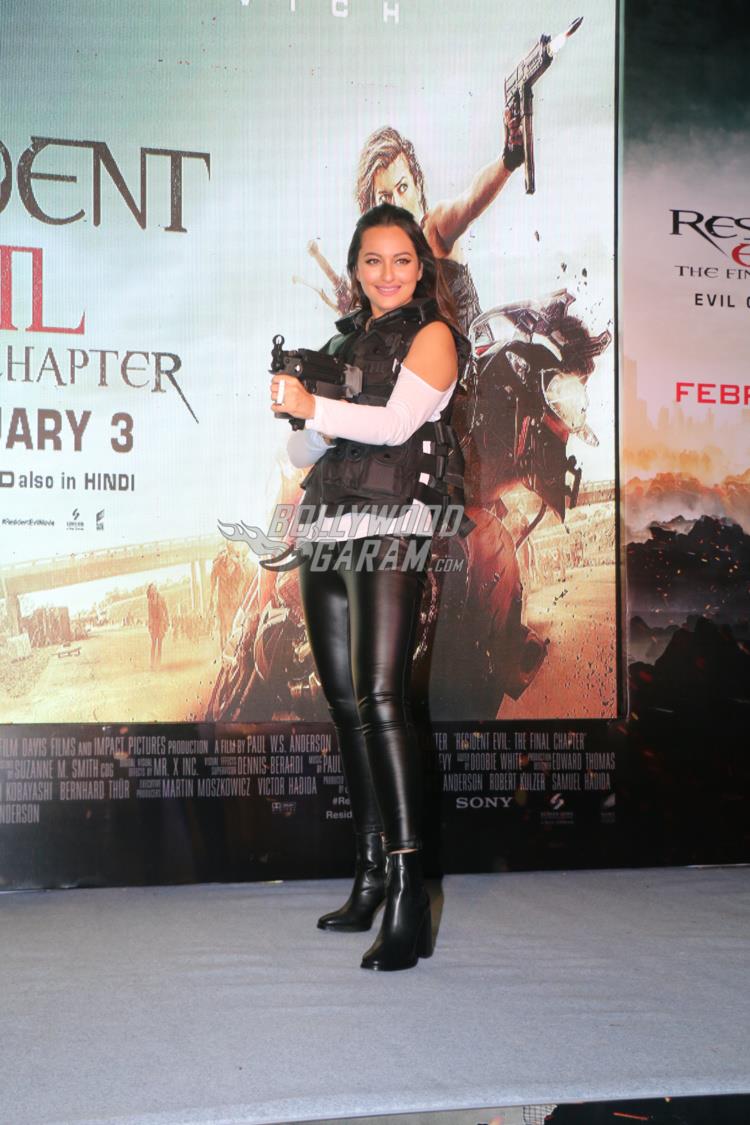 Sonakshi at the event looked cool in a white top and leather pants. The experience has been dubbed as 'The Road to Raccoon City' and will have content from the movie with a voiceover from Alice. Alice is a role that is essayed by actress Mila Jovivich. The users are made to wear VR glasses and a vest that provides vibration with an audio feedback while they shoot at zombies that are projected on screen with a gun.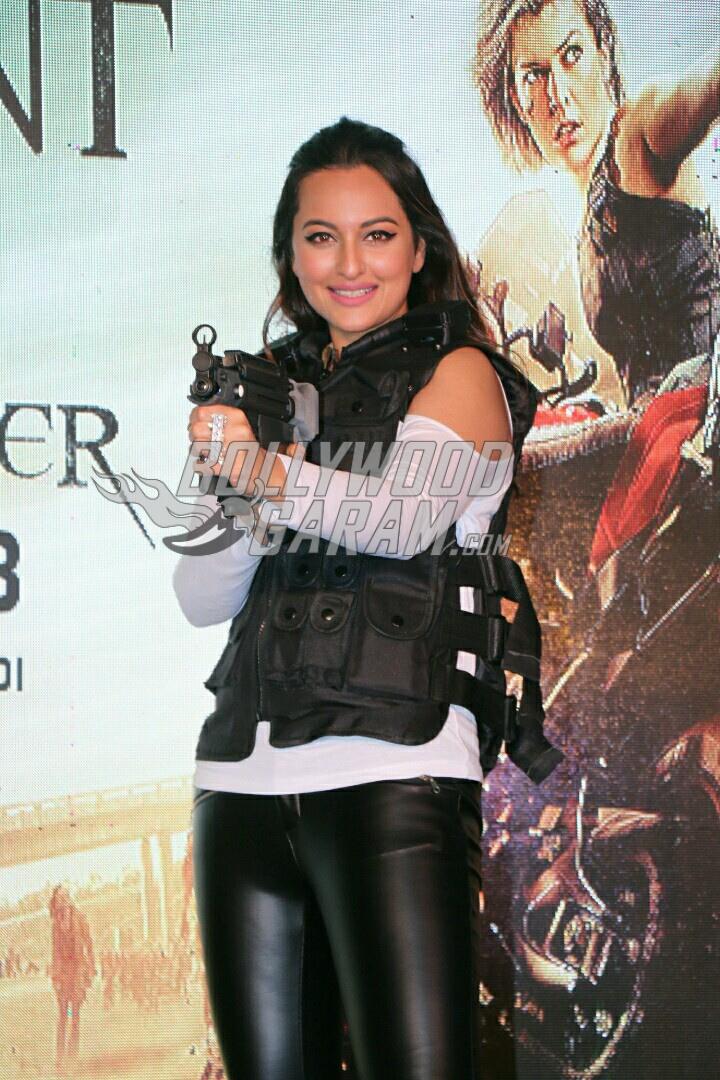 The immersive gaming experience is a collaborative effort between Sony Pictures Entertainment and parent company Sony Corp. The set up was installed by engineers who were flown down from Japan in Mumbai. It is an attempt to offer one of the most innovative marketing stunts for a film.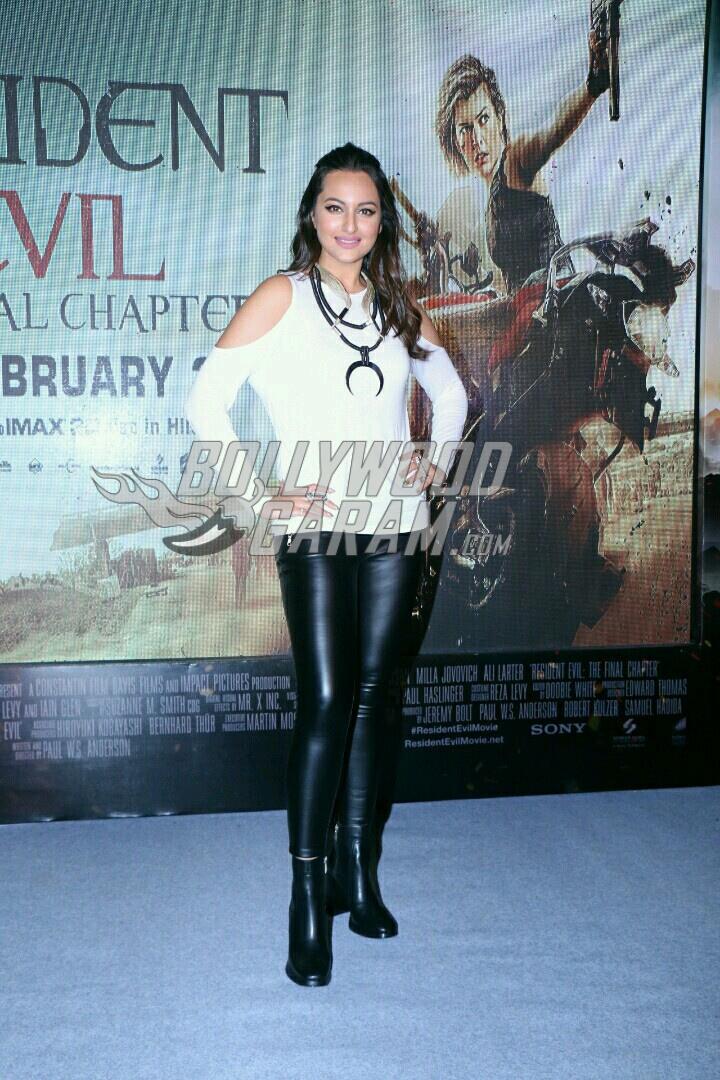 On the work front Sonakshi, was last seen in the movie 'Force 2' and is currently filming for the upcoming movie 'Noor' which is directed by Sunhil Sippy.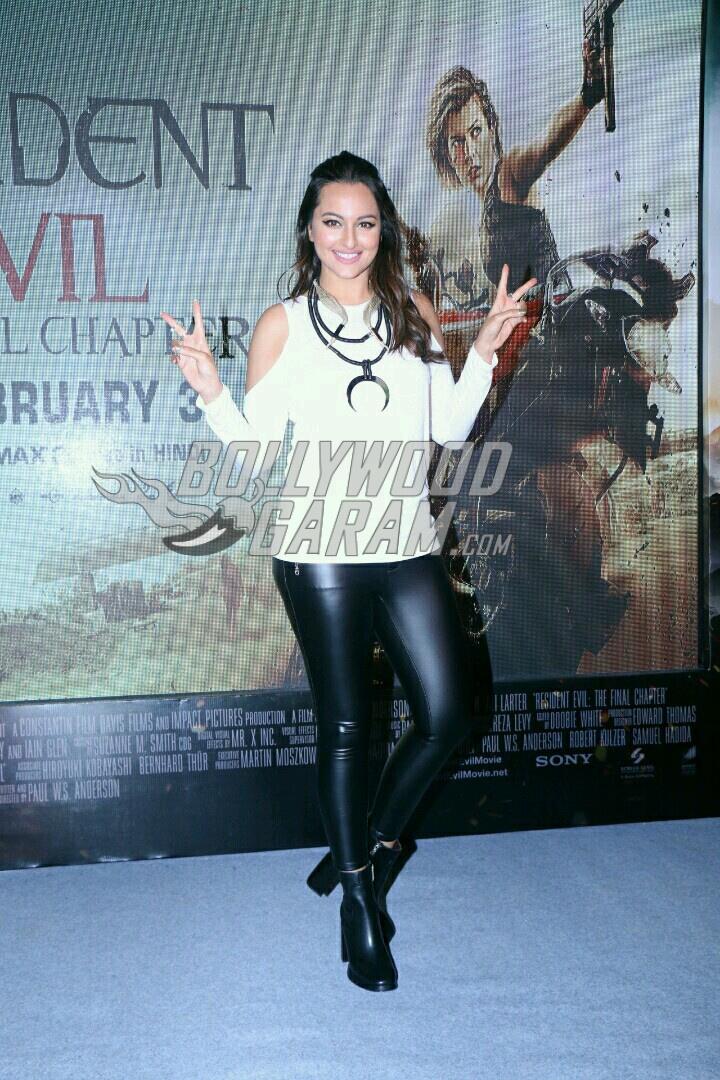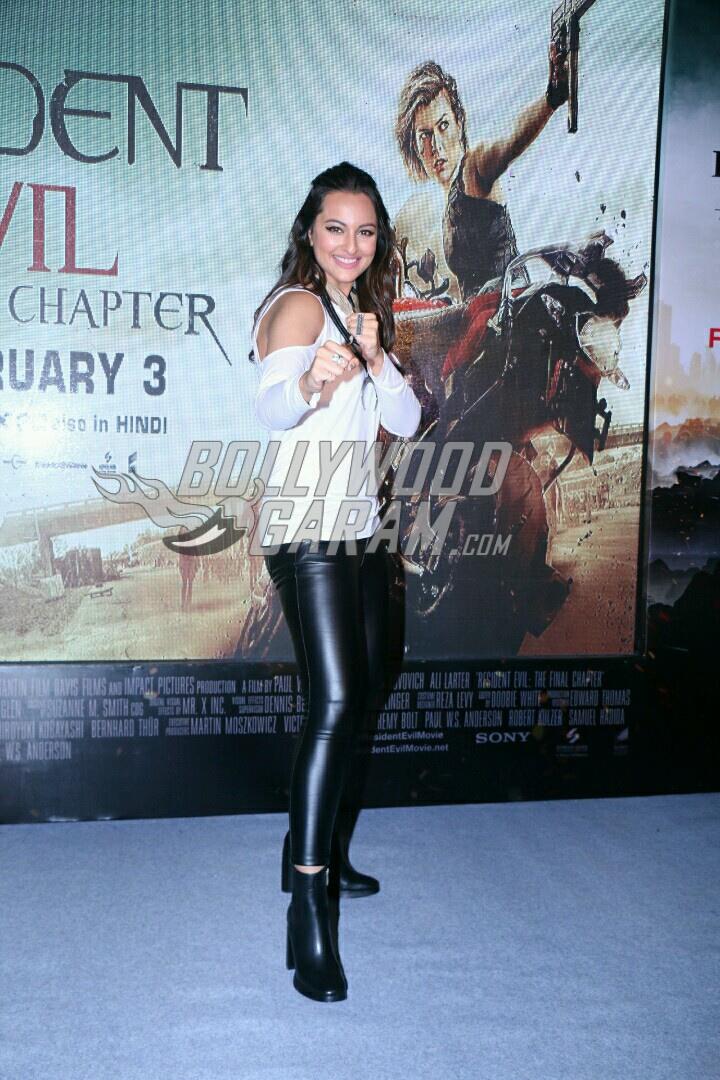 Photo Credits: Viral Bhayani