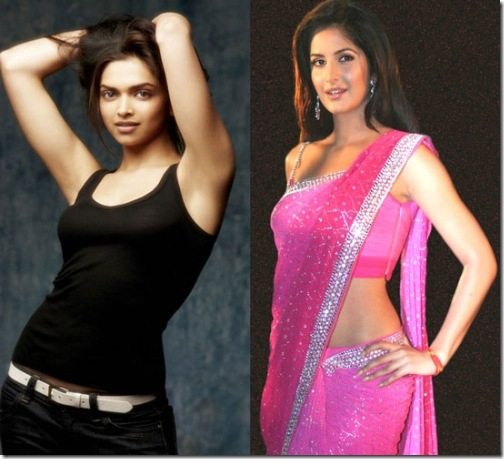 Housefull 2 is going to have a bigger star cast, claim sources. The bigger news is that Bollywood hotties Katrina Kaif and Deepika Padukone would be there in the movie. It is said that both the leading ladies of Bollywood, share a 'not so good relationship' amongst themselves and if the sources are actually correct, then it is for sure that they want to shut the mouths of those gossip mongers who are spreading these rumours.
Reports also state that there are big names in the sequel of Housefull.  A source says, "Apart from Akshay Kumar, Ritesh Deshmukh, Arjun Rampal, Deepika Padukone, the new list comprises of Katrina Kaif, Paresh Rawal, John Abraham and Nana Patekar."
Though the news is not confirmed as yet, the director of the movie, Sajid Khan said, "I am on the scripting stage at the moment. There are a lot of names that are confirmed and some still need to be. At the moment, I can confirm John Abraham, Akshay and Ritesh."
Whether Deepika and Katrina will work together or not is the question that will be answered by time. As of now, both the girls are awaiting release of their films. Deepika for 'Break ke Baad' and Katrina for 'Tees Maar Khan'.
Source: TOI