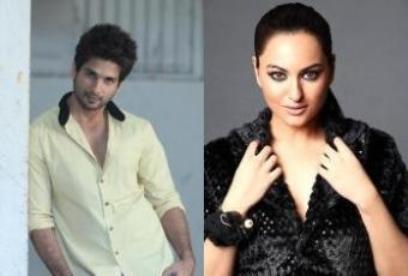 Bollywood actors Sonakshi Sinha and Shahid Kapoor are all set to star together in the upcoming movie 'Namak'. The 'Dabanng' actress said that audiences can expect a lot of dancing in the movie, due to Prabhu Deva and Shahid's association with it.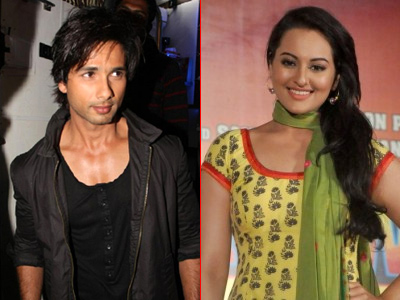 Sonakshi said, "We are starting Namak in February. (I'm) looking forward to it and of course since we have Prabhudeva and Shahid in the film, there is going to be a lot of dance in the film". The 'Joker' star also said that she is completely happy as she loves dancing and that it will be a complete masala flick.
Sonakshi  has some experience behind her in terms of dancing, as she portrayed in the movie 'Rowdy Rathore', which also did reasonably well at the box office. The actress has also done an item song 'Go Go Govinda' in the movie 'Oh My God'.
The 'Dabangg 2' actress was also asked if she had learnt any new dance forms for the movie, to which she said that till date there have been no new moves, but she is sure that once they begin the shoot Prabhu Deva will come up with something new. Shahid is known for his killer dance moves and his combination with the South Indian choreographer is surely going to grab attention.