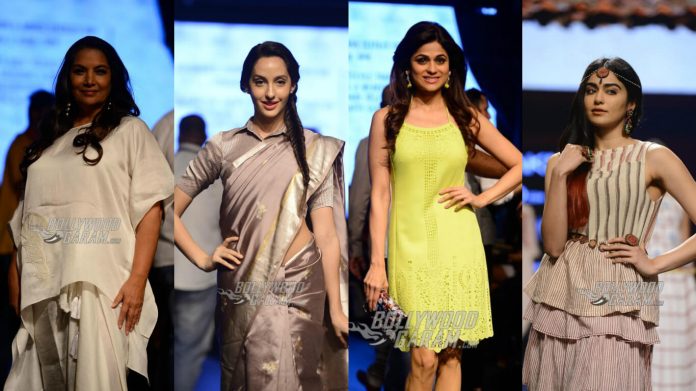 Exclusive Pictures from Sailesh Singhania, Galang Gabaan and House of Milk collections showcased at Lakme Fashion Week Summer/Resort 2017, Day 2
Day 2 of the Lakme Fashion Week Summer Resort 2017 saw a host of designers showcasing their best collection in Mumbai on February 1, 2017.
See Sailesh Singhania's Entire Collection for LFW Summer/Resort 2017, Day 2
Designer Sailesh Singhania presented a new line of exquisite khadi saris with a twist.
Models on the ramp were seen with frilly blouses with rich colors including lilac and powder blue. The background had peacocks, exotic Indian flowers that created the perfect environment for the designer's collection. Singhania is considered as a pioneer in the textile genre and has highlighted the perspective towards the Indian handloom in a modern and contemporary way.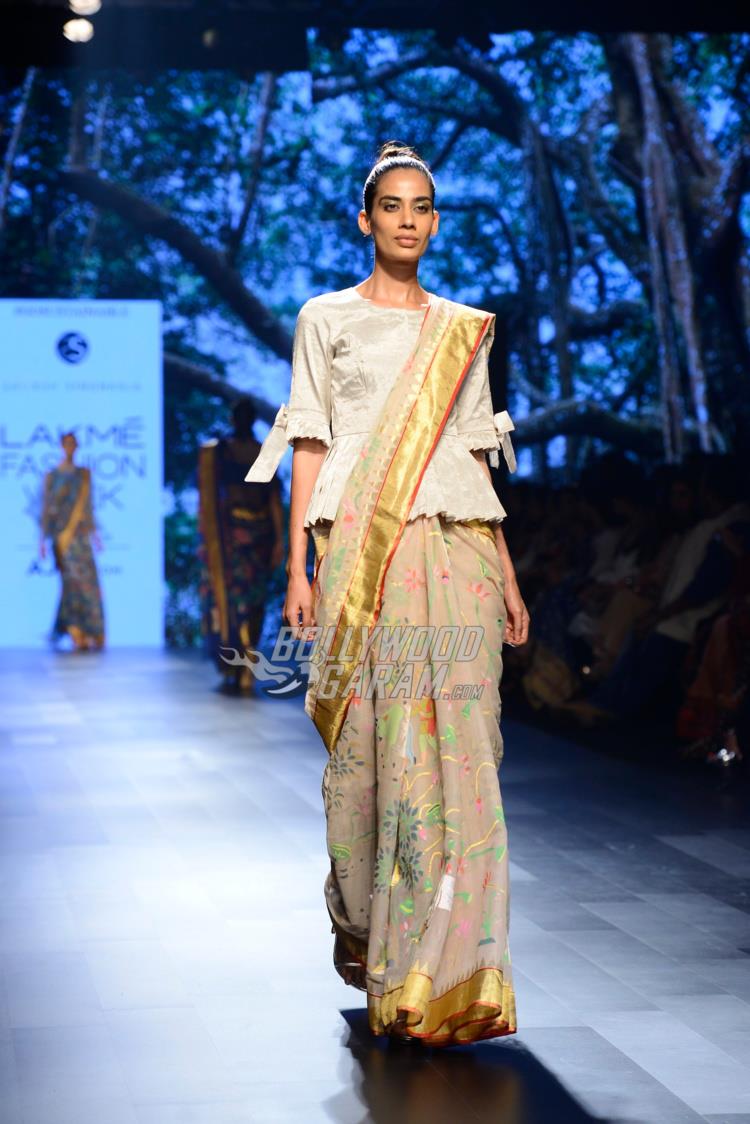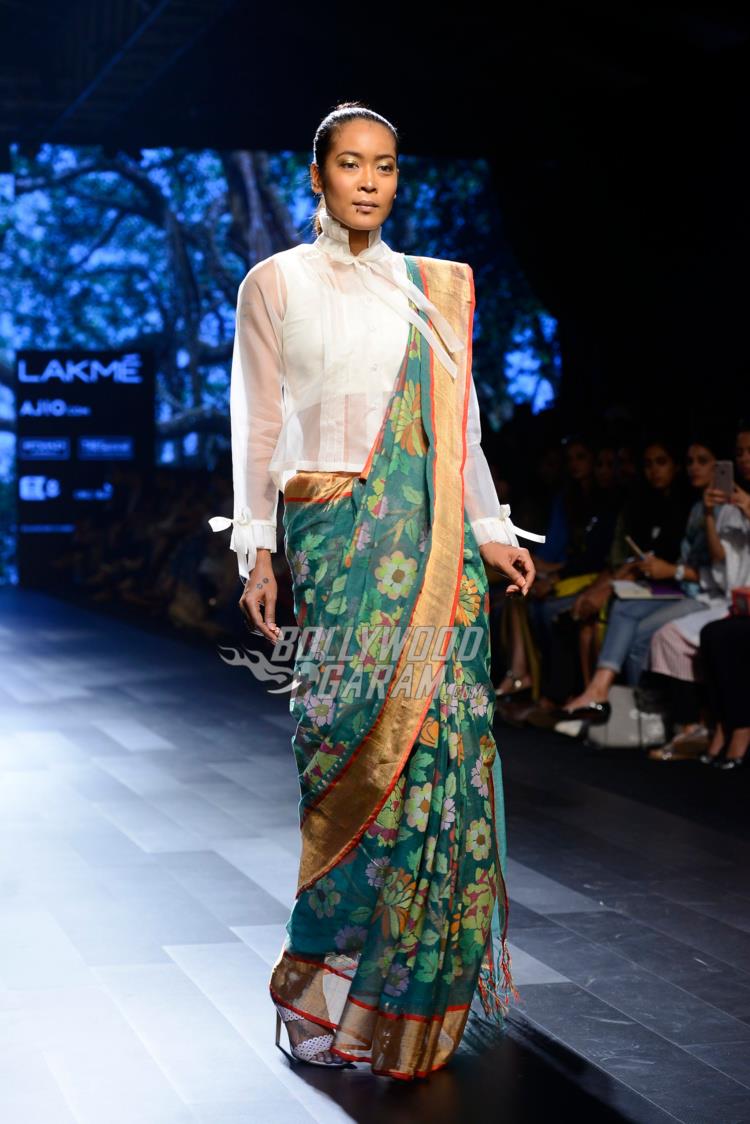 See entire Galang Gabaan Collection on next page