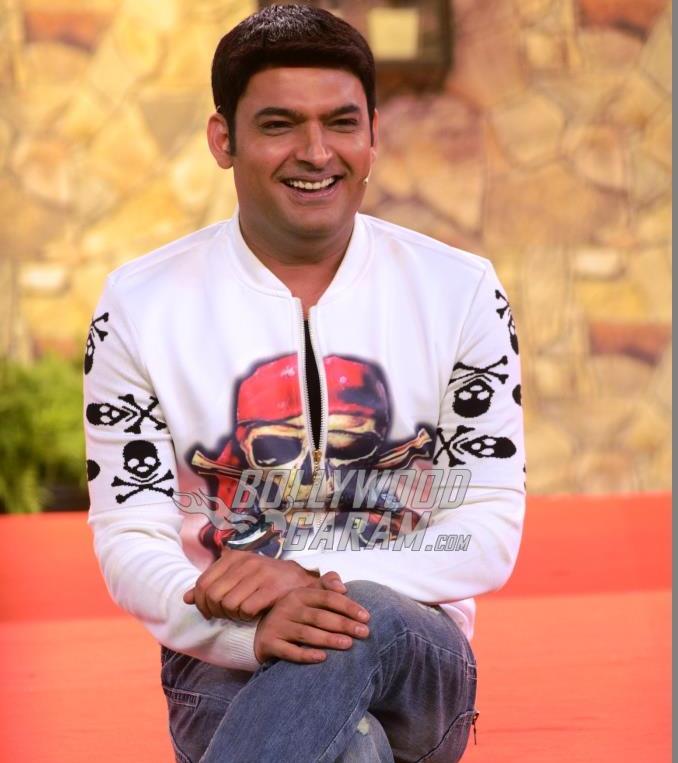 Kapil Sharma to be grilled over his spoken English
Contrary to earlier reports, it has been confirmed that actor and comedian Kapil Sharma's appearance on the popular Star World show 'Koffee With Karan' is all set to air on TV. The news was confirmed when the teaser of the episode was aired. Now that Kapil Sharma's appearance with host Karan Johar is confirmed, fans are excited to see what the two biggies in their respective fields can brew together.
There are various reasons of the curiosity of the audience, out of which the first is what language Kapil will be using while interacting with Karan Johar. Kapil Sharma often jokes about his poor English on his shows in front of celebrities. However, now that the two are ready to face each other, it is definitely going to be an interesting episode to watch.
The teaser released by the channel has shown Kapil speaking a little English. Karan in the teaser also asks the longest word that he knows to which Kapil answers 'apologize'. Kapil adds he does not understand why people have to use words like apologize when they can say sorry.
Earlier reports had claimed that the two had many awkward moments between them, but now that the episode will soon be aired, we can check it out ourselves.
'Koffee With Karan' is in its fifth season and is hosted by producer-director, Karan Johar. So far, we have seen Bollywood celebrities like Farah Khan, tennis champ Sania Mirza, Saif Ali Khan, Kangana Ranaut, Alia Bhatt, Varun Dhawan, Ranveer Singh, Ranbir Kapoor, Kareena Kapoor Khan, Shah Rukh Khan, Sidharth Malhotra, Jacqueline Fernandez, Sonam Kapoor and most recently Zoya Akhtar, Kabir Khan and Imtiaz Ali for the "directors' special'. 'Koffee With Karan' airs on Sundays at 9pm on Star World. The show with Kapil Sharma is going to be a must-watch, so don't miss it!
Photo Credits: Colors TV