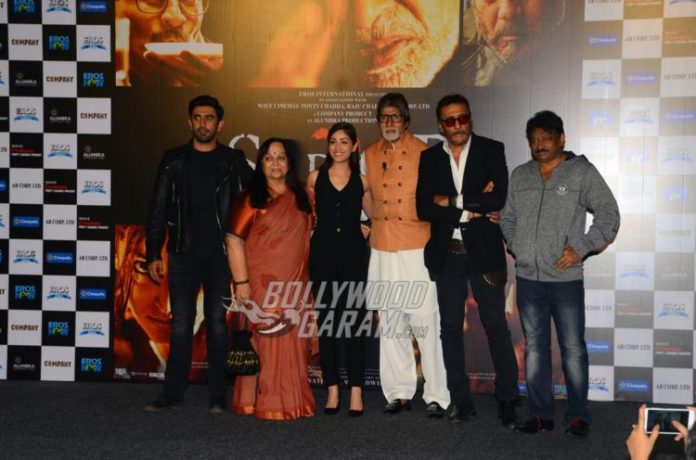 Amitabh Bachchan, Ram Gopal Varma and Yami Gautam Launched Sarkar 3 Trailer Today
The trailer of the much awaited movie 'Sarkar 3' was launched at a special event in Mumbai on March 1, 2017. The launch event saw the lead actors Amitabh Bachchan and Yami Gautam along with director Ram Gopal Varma.
See the official Sarkar 3 Trailer Right here!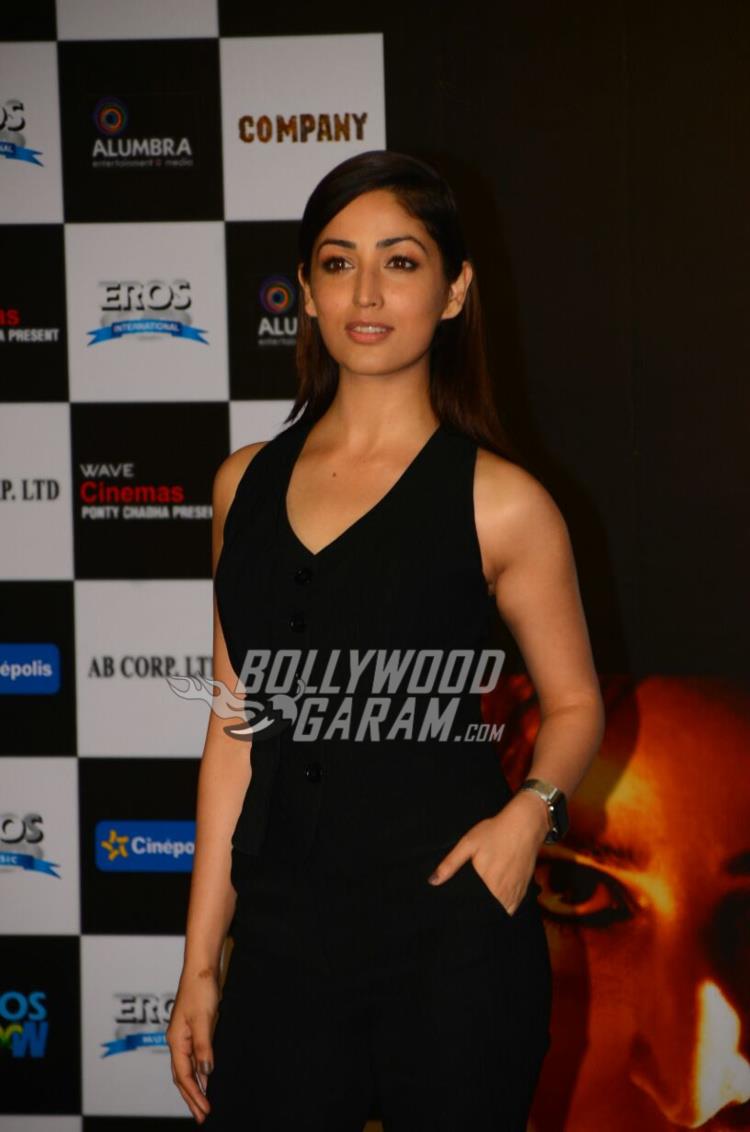 This is the third film in the 'Sarkar 3' series and has Amitabh Bachhcan in the lead role. The trailer is currently available on the official Eros site and will later be uploaded on YouTube in a few days. Reports say that the members of the Censor Board have asked the makers to attach a disclaimer note to the trailer. Certain members of the board have said that a few scenes and dialogues of the trailer have an uncanny resemblance to the Thackeray family due to which the disclaimer note is essential.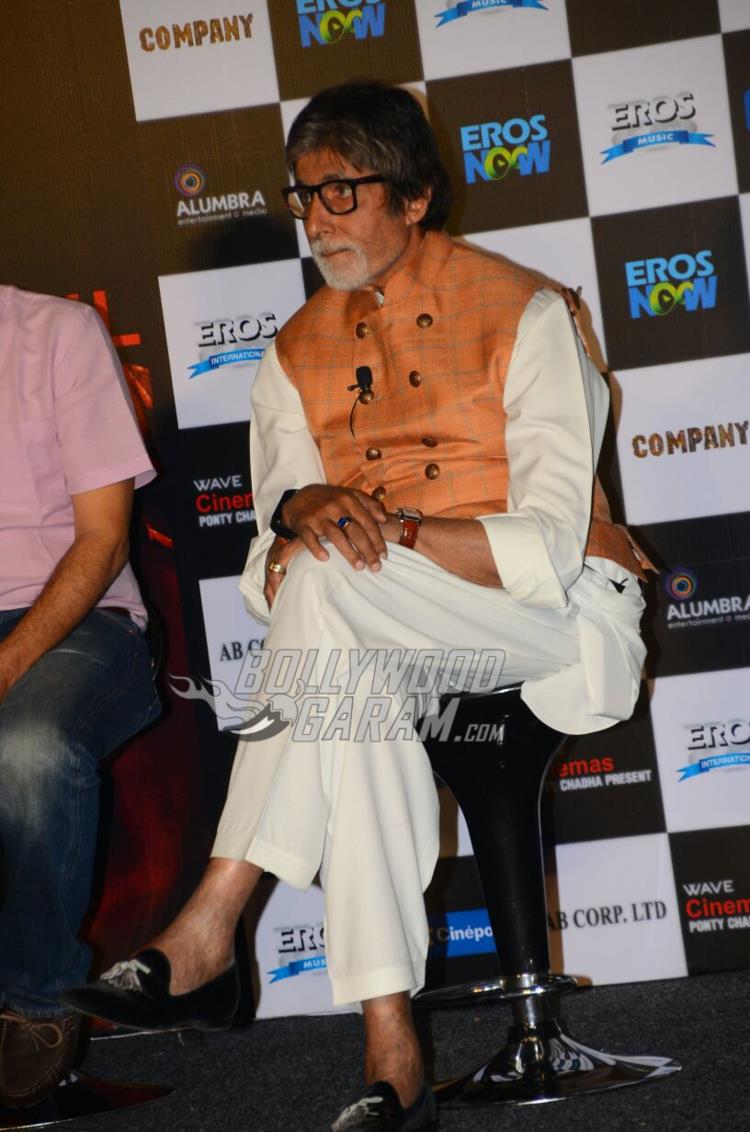 Amitabh Bachchan has once again join hands with Ram Gopal Varma for the third installment and will see him reprise the role of Subhash Nagre. The movie also features Ronit Roy, Jackie Shroff, Amit Sadh, Bharat Dabholkar, Rohini Hattangadi and Manoj Bajpayee.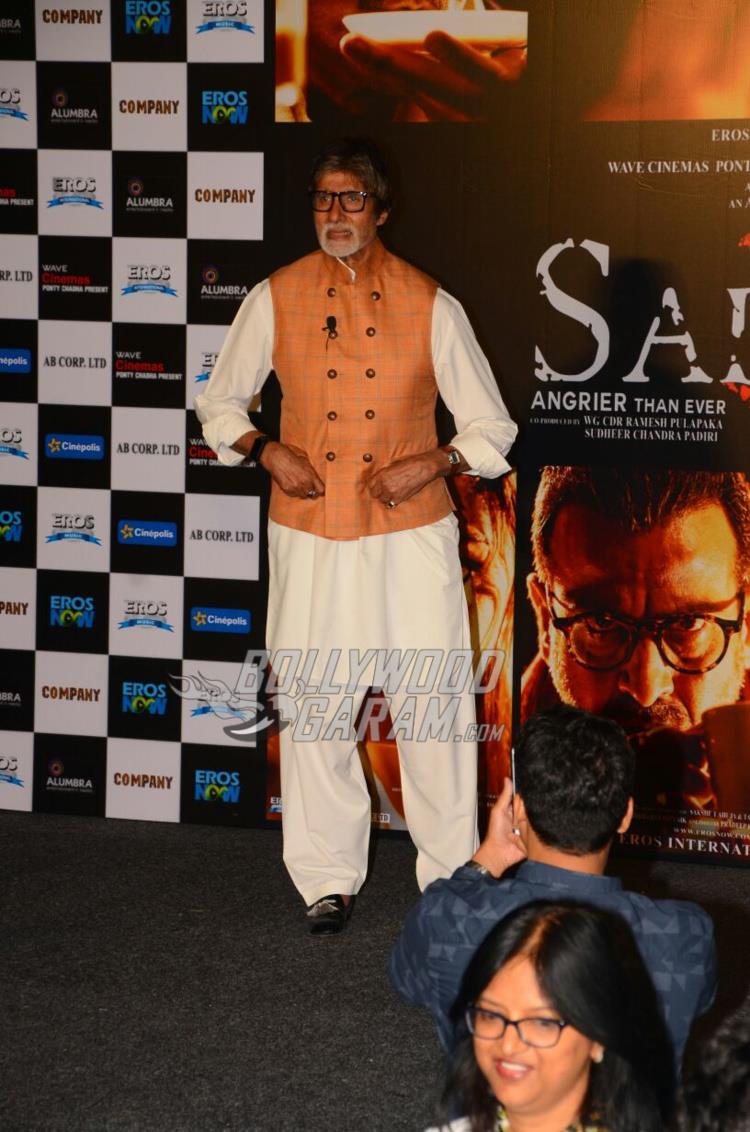 Amitabh Bachchan spoke about how this franchise has been special for him. He also shared his experiences while shooting the film and spearheaded a fun interaction with his co-stars,  Jackie Shroff, Amit Sadh, Yami Gautam, Rohini Hattangadi and director, Ram Gopal Varma.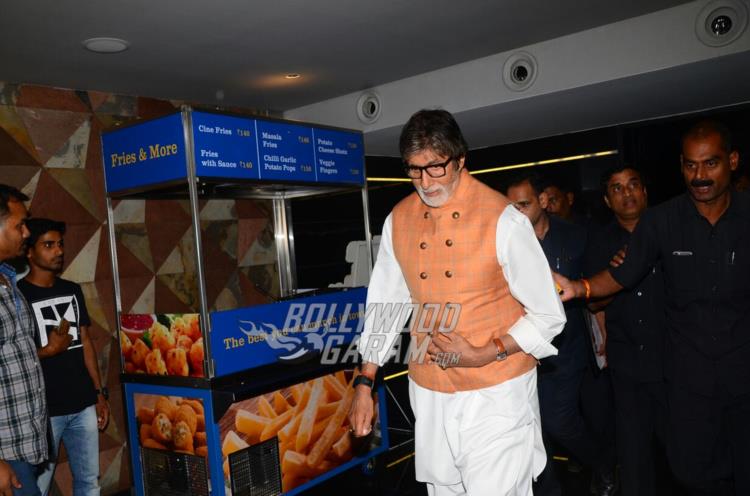 With the trailer being played to thunderous applause at the event, director Ram Gopal Verma was delighted with the response and spoke about how it was a challenge to work on a successful sequel due to high audience expectations. He spoke about his journey with the film and his experiences teaming up again with Mr. Bachchan.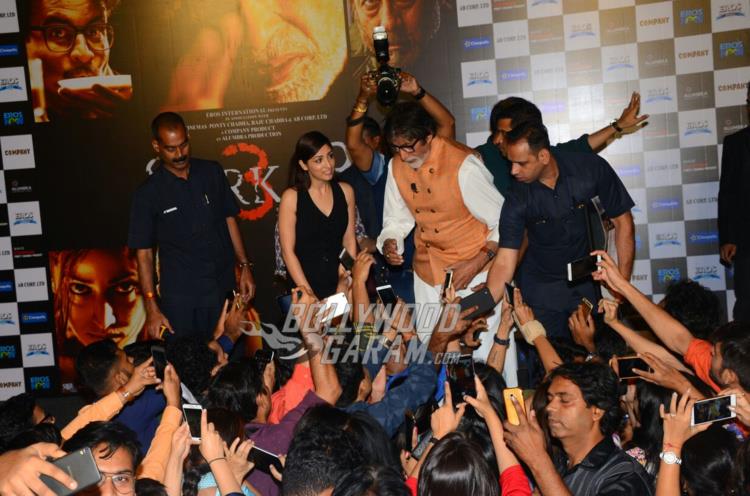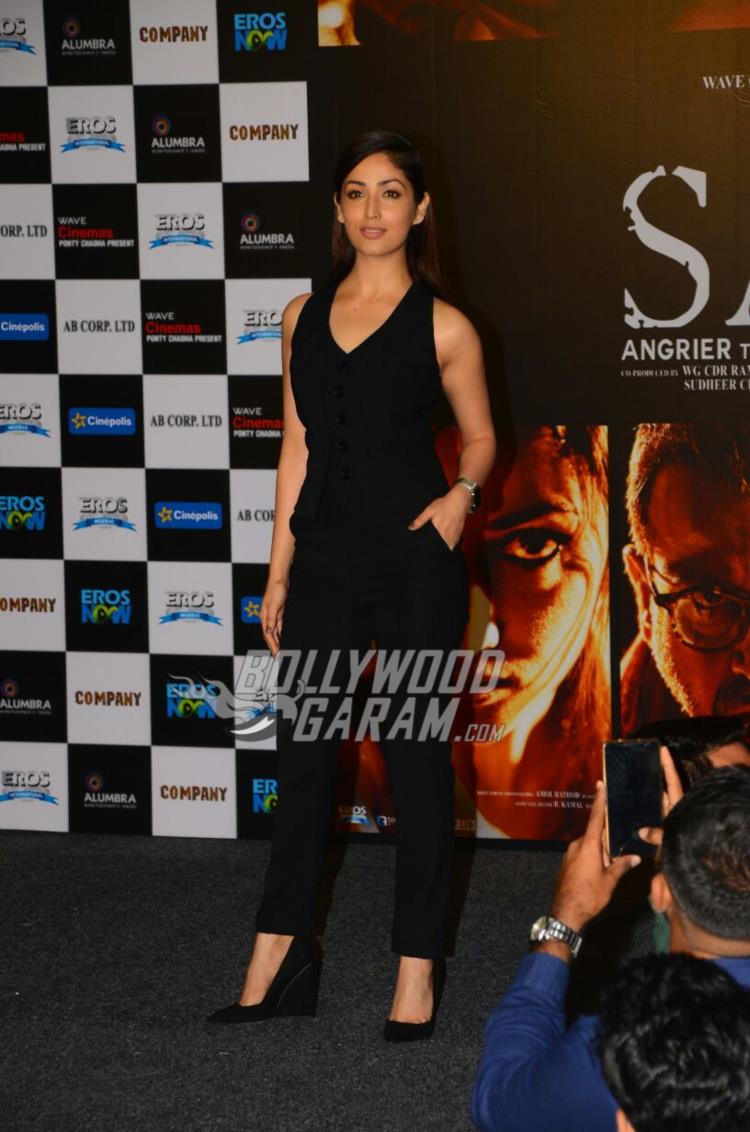 Sarkar 3 Releases on April 7, 2017.
Check out all the stills of Amitabh Bachchan from Sarkar 3 –
First Look of Amitabh Bachchan in Sarkar 3 is Out – Exclusive Photos
Photo Credits:Viral Bhayani