On his 52nd birthday, Aamir Khan spills the beans about his future career
Bollywood's veteran superstar, Aamir Khan has been part of the industry for decades now. Apart from being a stellar on-screen persona, he is also well-known for his stand on political and social issues. So, it is but natural for fans to wonder if he is ever going to hang up his artistic boots, and join the murky world of Indian politics.
On his 52nd birthday, the 3 Idiots actor was questioned by the media about his take on becoming a part of the political fraternity. His answer; "No, politics is not for me. I feel there's a lot I can contribute, staying in the creative field that I am in. As an artist, a creative person, there's a lot I can contribute to society, to the nation. I would like to do that from where I am, I don't want to change that."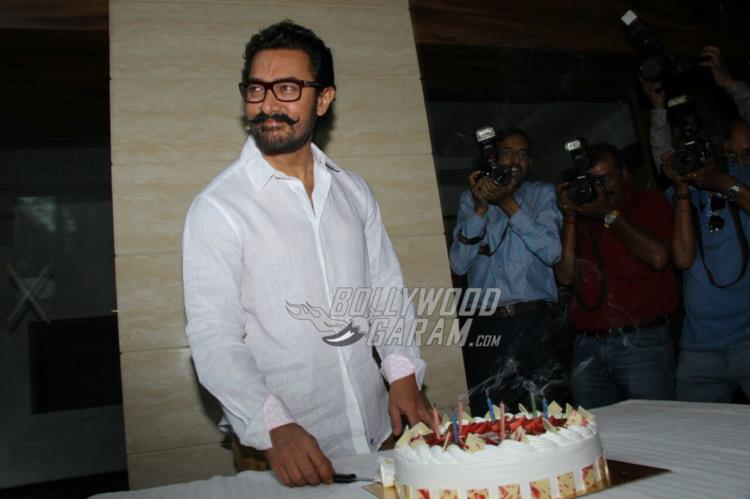 See photos – Aamir Khan celebrates his 52nd birthday with the media!
And the actor isn't just talking; he lives what he speaks. His show, Satyamev Jayate was all about bringing social issues to the fore and confronting taboo topics that still plague Indian society. He is also personally involved with a number of NGOs and other grass-root projects that help uplift the downtrodden in the country.
Being the artist that he is, he is a respected personality in the industry, who has managed to maintain his dignity and personal life on a high level. And the platform that he has is one where he can reach people better, at least according to him. There are a number of Bollywood stars, past and present, who have dabbled in politics once their film lives have died down. Hema Malini, Smriti Irani, Shatrughan Sinha, to name a few.
But Aamir Khan is happy where he is. "I've always been careful, I don't think I've been careless in giving my opinion on matters. I've always been careful, and hopefully will continue to be so but also continue to say what I feel."
Aamir, that's a smart move!
Photo Credit: Viral Bhayani