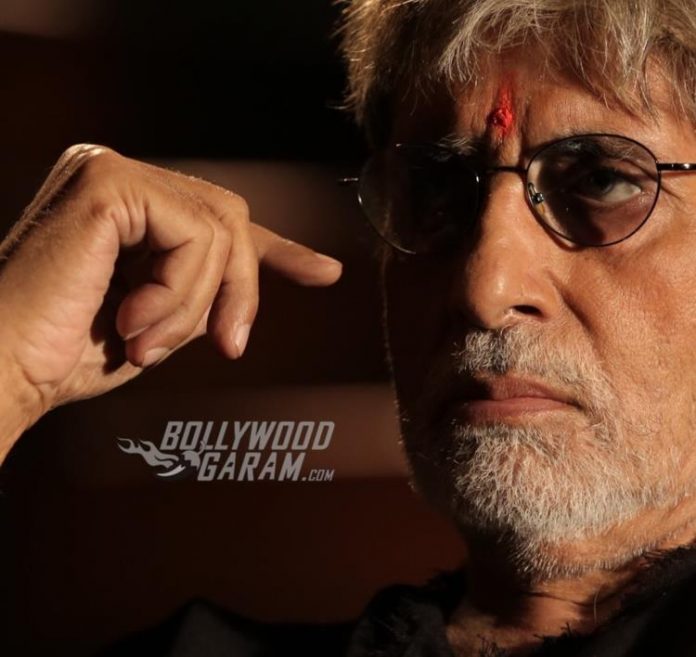 Eros International announces the delay of Sarkar 3
The release date of the upcoming political thriller-drama movie Sarkar 3 has been postponed again. The news was announced by the distribution partner through a tweet that mentioned that the movie release has been postponed by a month and will now hit theatres on May 12, 2017.
The production company wrote on their Twitter account: "We, at Eros along with @SrBachchan, #RGVzoomin and Wave took a mutual decision to postpone the release of Sarkar3 to 12th May 2017!" and in another tweet, they gave the reason why: "This delay is due to delay in post production work! #Sarkar3
This delay is due to delay in post production work! #Sarkar3

— Eros Now (@ErosNow) March 21, 2017
The makers of the movie were earlier supposed to release the flick on April 7, 2017. The movie will be the third movie in the Sarkar franchise that sees Amitabh Bachchan play the role of a powerful politician. The first movie Sarkar hit theatres in 2005 and the sequel to that was Sarkar Raj came out in 2008. And sometime between then and filmmaker Ram Gopal Varma's controversial tweet fest, the upcoming movie, and probable final chapter to the saga, Sarkar 3 was written! The theatrical trailer for the flick has already reached the biggest cinemas across the country.
Once again, Amitabh Bachchan will be seen playing the role of dynamic politician, Subhash Nagre. The upcoming instalment to the political franchise also stars Yami Gautam, Jackie Shroff, Amit Sadh, Manoj Bajpayee, among others. Actor Abhishek Bachchan, who plays the role of Amitabh's son on and off screen, was a part of the first two movies, but will not be a part of the third movie, since his character was apparently killed off. Amit Sadh will be seen playing the role of Subhash Nagre's grandson. The plot of the movie centres on Subhash Nagre's vengeance of the death of his son, seeing him use a pistol, as he says, for only the second time in his life.
The movie is the brainchild of Ram Gopal Varma and will be distributed by Eros International.
Watch the official movie trailer of Sarkar 3 –
Photo Credits: Viral Bhayani