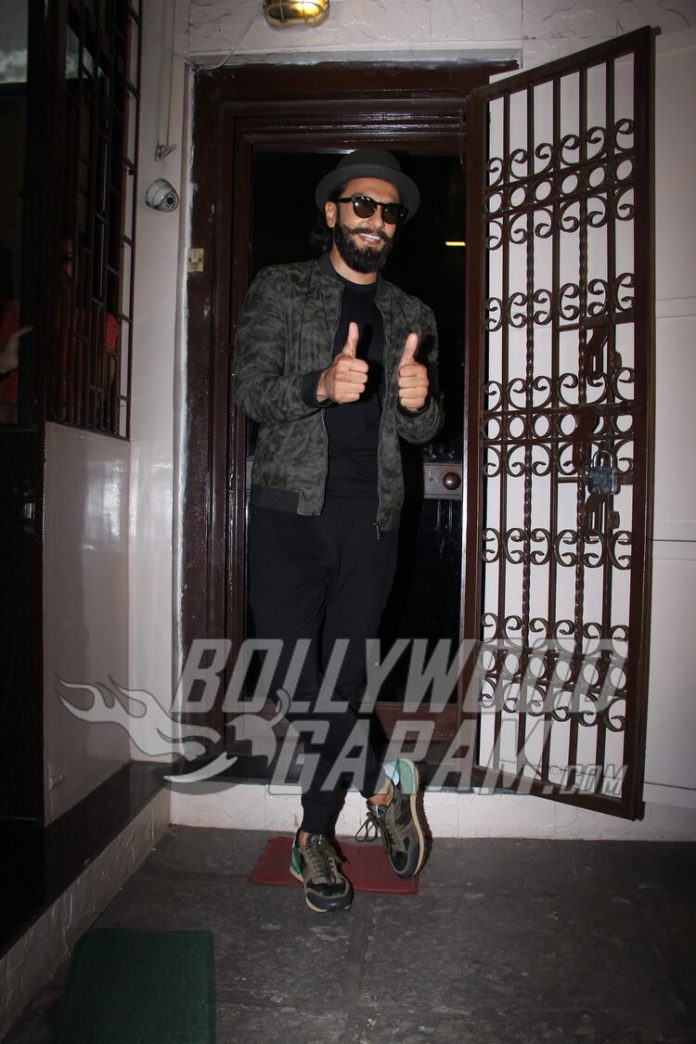 Was Ranveer Singh dubbing for his upcoming film Padmavati?
Bollywood hunk Ranveer Singh was in Mumbai last night. And what was he up to exactly? The actor was spotted leaving a local dubbing studio. Of course, because of his stardom, he was surrounded by waiting fans, eager for a selfie with the star. And Ranveer, being his usual bubbly self, was happy to oblige and even wickedly posed for the shutterbugs as well!
However, the actor kept mum when it came to the reason for his presence at the studio. Could it be that he's adding the finishing touches to his next upcoming flick, Padmavati? That's just speculation for the moment, but Bollywood Garam will be sure to let you know once he decides to spill the beans!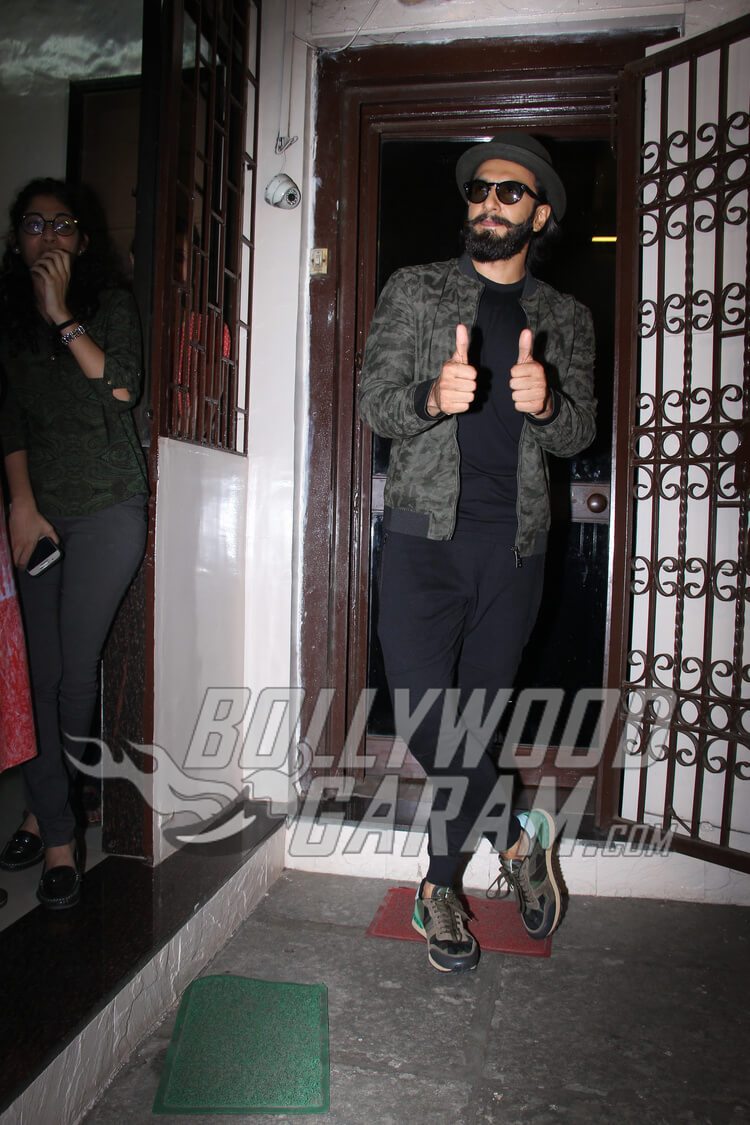 Ranveer was seen in an all-black ensemble – black shirt, black trousers – coupled with a camouflage bomber jacket. He sported a bowling hat and glares, along with matching joggers. The actor is known for always being jovial with the public that wants to get a piece of this dashing man!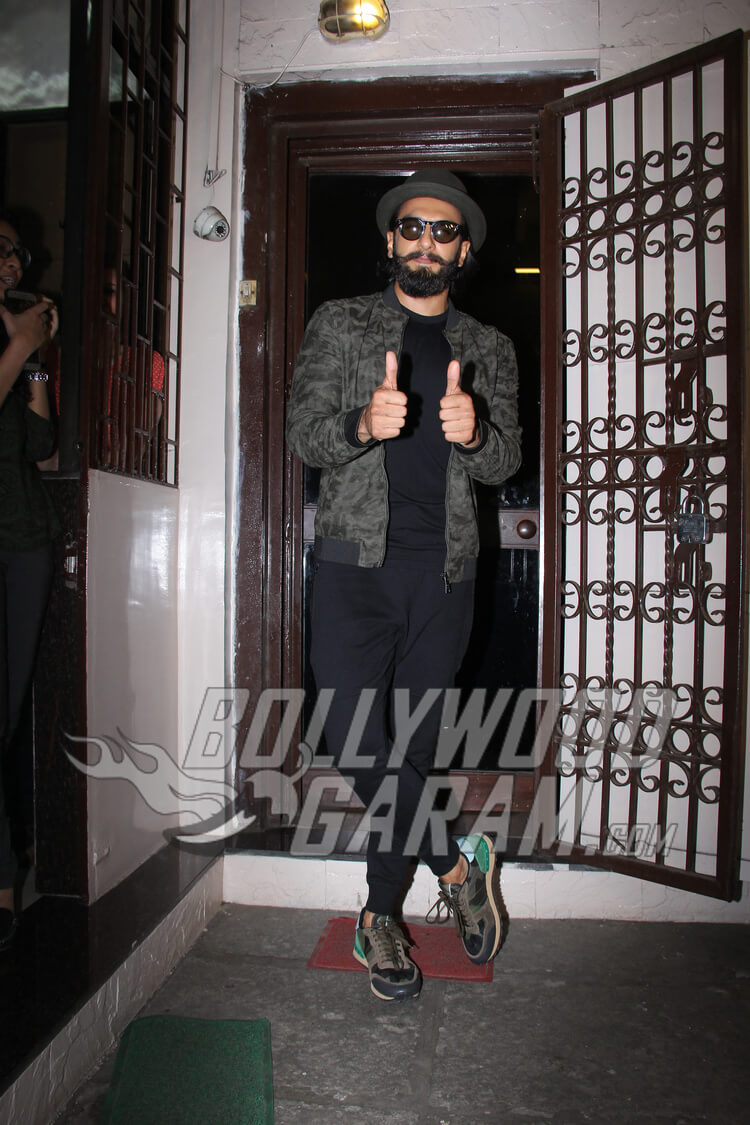 Padmavati is period drama film that has been taken on by Sanjay Leela Bhansali. The film will surround the possibly mythical life of Rani Padmini and her husband, Rana Rawal Ratan Singh of Meerut. According to legend, another ruler, Alauddin Khilji led an attack on the kingdom of Meerut because he was obsessed with Rani Padmini and wanted to capture her.
Padmavati stars Ranveer Singh and his real-life girlfriend, Deepika Padukone, along with Shahid Kapoor in a supporting role. The film also stars Sonu Sood.
Sanjay Leela Bhansali's Padmavati releases on November 17, 2017!
Photo Credits: Viral Bhayani