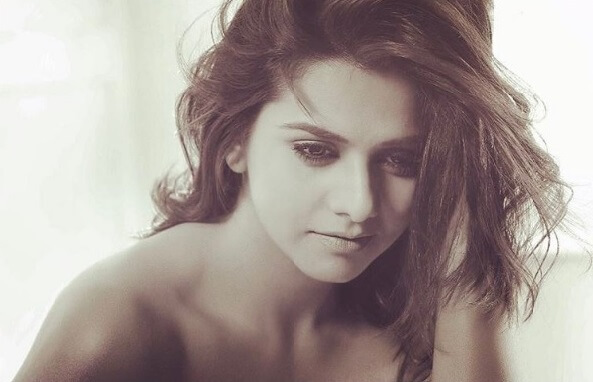 TV actress Daljeet Kaur recently posted a series of sizzling pictures on her Instagram account with a bold message
Daljeet Kaur, is an Indian television actress who made her debut with Kumkum – Ek Pyara Sa Bandhan, as Siya, which aired worldwide on the channel Starplus. Also known at Dalljeet Kaur and Dalljiet kaur, she was seen in various other daily soaps like Kaisa Ye Pyar Hai, Kulvaddhu, Chhoona Hai Aasmaan, Is Pyaar ko Kya Naam Du, Santaan and Kaala Teeka to name few. The actress has played both negative and positive roles throughout her television career.
Daljeet was also seen in a couple of dance reality shows along with her ex-husband, Shaleen Bhanot. She took a break after her marriage and made a comeback with Is Pyar Ko Kya Naam Du, and rendered the role of a doting sister to it's male protagonist.
Daljeet is an exceptional actress, and her prowess can be seen in the soaps she has performed in. This yummy mummy lost a whopping 25kgs, and has transformed herself post her bitter divorce. Last seen in Kaala Teeka, Daljeet has recently done a glorious photo shoot which includes a mix of topless shoots and few with her son too, which is all over the web. She looks boisterous in her pictures and took to Instagram to share her pictures with her fans.
And Daljeet Kaur enjoying a moment with her cute little son, Jaydon –
Talking about her separation, Daljeet went through major physical and mental trauma during her marriage. Daljeet and Shaleen got married in 2009 but the wedding bliss was short-lived because soon after she witnessed a series of abuse from her in-laws and ex-husband. Shaleen physically abused her and she filed a case against him, followed by a divorce in 2015. Daljeet has a 4 year old son with Shaleen, named Jaydon.
The actress said how the violence was a major part of her marriage since the very beginning. She recalled one of the instances from her nightmarish married life saying "he pushed me in my father's presence. My thigh was bruised for almost a month. But I forgave him, thinking it takes time for a marriage to work. On another occasion, he twisted my arm in front of his parents. But I finally decided enough was enough, when he came charging towards me while I had Shaarav in my arms. It could have turned fatal for my 40-day-old premature child. That day, I left for my parents' home in Bangalore,". (As reported by TOI)
We wish the actress all the strength and a happy life.
Photo Credits: Dalljiet Kaur Official Instagram Account