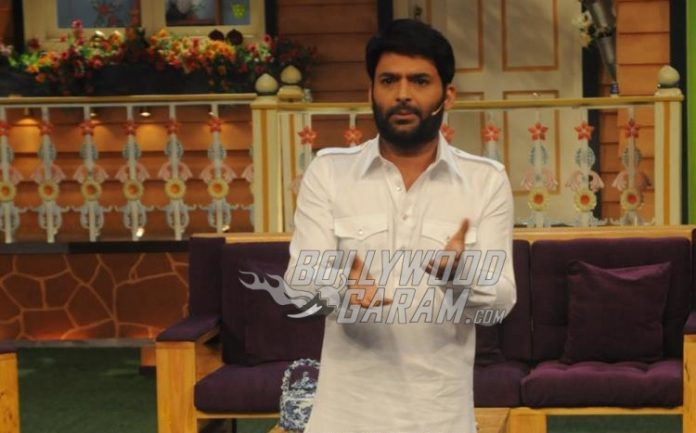 Kapil Sharma to play a character in Sunil Grover's new show Dr. Mashoor Gulati Ka Comedy Clinic after The Kapil Sharma Show shuts shop
Comedian Kapil Sharma's comedy sketch The Kapil Sharma Show has finally come to an end. Sony channel that broadcast the show, has decided to cancel it with immediate effect. The Kapil Sharma Show was facing some controversy for the past couple of weeks. It began due to an apparent scuffle between host Kapil Sharma and Sunil Grover, a comedian that was part of the show. What followed were poor ratings, as the audience lost interest after a number of artistes walked off the show, including the feuding Sunil Grover, Chandan Prabhakar, Ali Asghar and Sugandha Mishra. Kapil Sharma was expected to sign a Rs. 110 crore contract with the channel, but all the news of the brawl between Kapil and Sunil led to the falling ratings of the show that led to its premature ending.
To recap the probably reason for the ending of The Kapil Sharma Show, the host as known for his infamous brawls with fellow comedians. The last straw on the camel's back took place on a return flight from Australia. Kapil Sharma allegedly had one drink too many, following which he started misbehaving and hurling towards Sunil Grover. Their disagreement reached social media, with Kapil tweeting out an apology to his co-star. However, Sunil would have none of it, and decided to metaphorically walk off the The Kapil Sharma Show stage.
However, now reports are emerging that a brand new show is all set to premiere on Colors channel with Sunil Grover at the helm. The upcoming brand new comedy sketch will be titled Dr. Mashoor Gulati Ka Comedy Clinic. And as rumour has it, Kapil Sharma will now be one of the acts on the show. He will be playing the character of Dr. Rajesh Arora. The fellow comedians seemed to have buried the hatchet and are coming together now for another stint at comedy. But there's no doubt, the tables have turned.
Kapil Sharma released an official statement to leading daily ToI, stating that The Kapil Sharma Show is done and that he will be joining Sunil Grover for his comedy sketch show. The statement read: "All good things come to an end. I am happy that The Kapil Sharma Show is closing on a grand note. We have done extremely well as a team for a year and it's time for the show to bid adieu. Bahot mazaa aaya. I am happy to share that I will soon be seen on Sunil Grover's new show Dr. Mashoor Gulati Ka Comedy Clinic. When paaji discussed the topic with me, I immediately lapped it up. I love you all very much."
Surprised?
Well it's April Fools Day and this is exactly what the news is about! This article first appeared on indiatimes.com and is a hoax. We simply joined in the fun. A very happy April Fools' Day to you! 
Photo Credits: Viral Bhayani