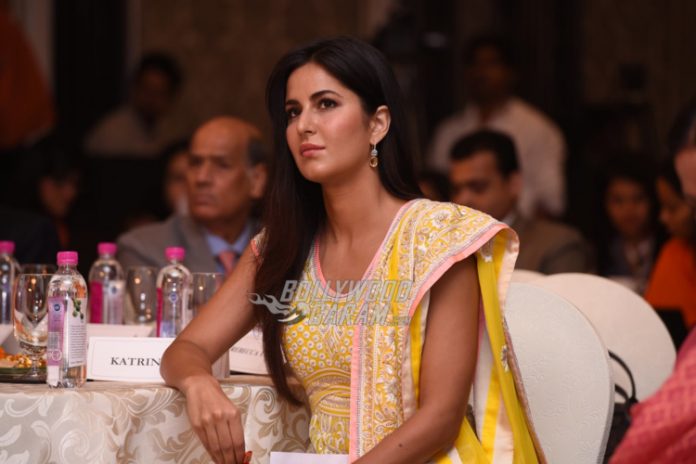 Katrina Kaif took a selfie with another famous man on the sets of Jagga Jasoos
Bollywood stunner Katrina Kaif has a hectic shooting schedule these days. And for anyone who is a working-class citizen out there, you know how something that's pending for a long time can get stuck in your head until it's done. The same is for the actress. Since 2014, she has been shooting for Jagga Jasoos! The film also stars her ex-flame Ranbir Kapoor.
This past weekend, Katrina Kaif shared an image through her Facebook account where she took a selfie with another man on the sets of Jagga Jasoos – and it wasn't her co-star and former boyfriend, Ranbir Kapoor. Before you start getting suspicious, listen to this – it was with veteran dance choreographer, Shiamak Davar! The ace mover and shaker is working on the film, and the two are good friends. The image shared by both of them shows Shiamak and Katrina in a friendly embrace, both sporting spectacles.
Jagga Jasoos is an upcoming film that is being directed by Anurag Basu. The famed filmmaker has been shooting for the film since 2014, but was apparently not satisfied with actor Ranbir Kapoor's work, and had to re-shoot some scenes. Since both Katrina Kaif and Ranbir Kapoor are two of the most in-demand stars in the industry, it was difficult to set dates with them. However, after much ado about nothing, it looks like Jagga Jasoos might finally see a release date, sometime this year, in 2017.
The romantic comedy is reported to have an insane number of songs – 29 in total! It is said that Ranbir Kapoor's character will be singing through his dialogues, rather than speaking them. The trailer for Jagga Jasoos was already released back in December 2016 and audience seemed to give it a thumbs up. The technical date for release of the film is supposed to be April 7, 2017, but we will just have to impatiently wait to see the former lovebirds, Katrina Kaif and Ranbir Kapoor together again, on the big screen at least.
Watch the official trailer of Jagga Jasoos directed by Anurag Basu, starring Katrina Kaif and Ranbir Kapoor –
Featured Image Credits: Viral Bhayani