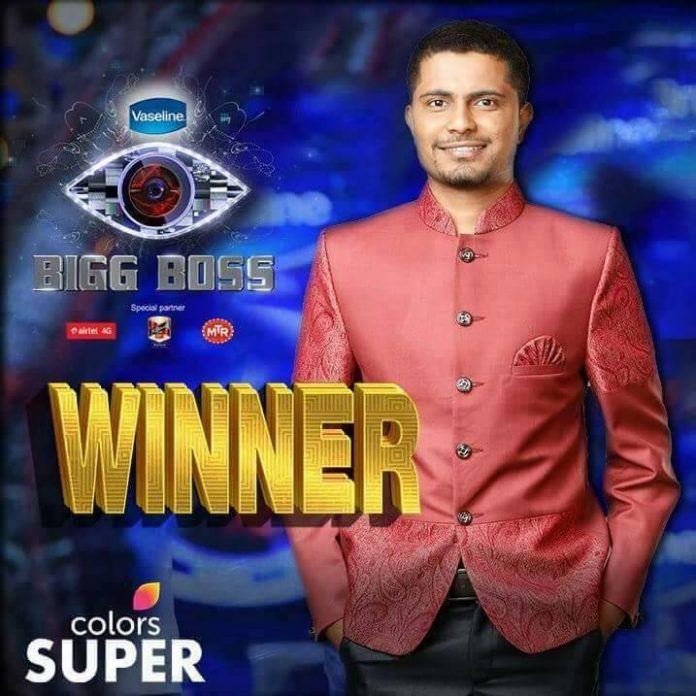 Bigg Boss Kannada Season 5 winner Pratham talks about suicide on Facebook live video
In a sad turn of events for the winner of Bigg Boss Kannada, Pratham, the reality television personality decided to take his own life. Citing mental harassment by his friend, Pratham attempted suicide at his house on April 5. Taking to his official Facebook account, he began filming a Facebook live video that showed him discussing why he was deciding to kill himself.
Pratham alleges that he was being harassed by his friend, Lokesh. In the video, he says, "I am disturbed a lot due to harassment from Lokesh. I am not able to bear the torture of Lokesh. I am yet to receive prize amount from the TV channel but many people are asking me when I am planning to distribute that money to the needy people."
He also went on to blame the media at large for his woes. He claims that the media has been publishing false stories about him, maligning his name. He said he couldn't take all the collective negativity and was therefore, committing suicide.
Pratham was the winner of Bigg Boss Kannada Season 5. At the time of winning his award, he promised that he would donate the hard cash for charitable causes. However, he hasn't done it yet. He says that the public has been questioning him about the failure to donate his prize money, but that it isn't his fault – he simply hasn't been given the cheque by the show.
He also alleges in the video, "They are claiming that I demanded Rs. 60,000 to attend an event organized by an orphanage, which is not true. Even a status updated on my Facebook page is being interpreted in a wrong way. I never imagined committing suicide in my life, but these people are not letting me lead a peaceful life. At least let my death become a lesson for you all."
From what we know now, Pratham has been admitted to hospital by his close friends, though no update is yet available to the status of his mental or physical condition. A number of fans on social media are calling him out, stating that he is doing this for "publicity" and also for "drama".
Suicide is not something to be taken lightly. For a person to even talking about taking their own lives, let alone actually attempting to do it, is not a good sign. If anyone you know has made such statements, or attempted suicide before, contact a suicide helpline like AASRA (24/7) on 022 2754 6669.
Here is Bigg Boss Season 5 winner Pratham from his Facebook live video –
Image Credit: Facebook