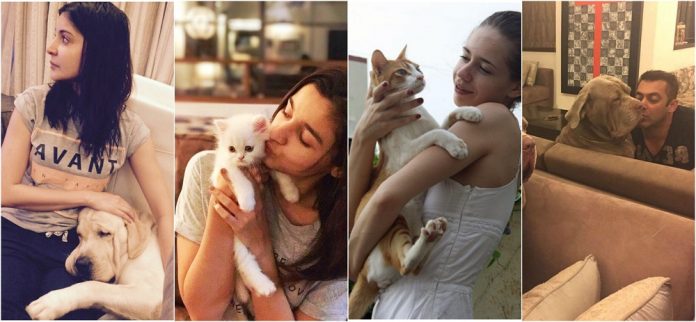 Bollywood celebrities showing unconditional love to their furry companions will make you want one right now
"Until one has loved an animal a part of one's soul remains unawakened." All animal lovers would definitely agree with this quote, and our Bollywood celebrities are no exception. Even with hectic schedules and multiple shoots, they make time for their furry companions. We dug deeper into your favorite celebrity's love for their pets and put together an compilation of their best moments together.
Salman Khan
Everyone knows about Salman Khan's profound love for dogs. He has always had dogs by his side and treats them like his children. While his dogs Myson and Myjaan have unfortunately passed away, he has a Labrador-Retriever mix called Mowgli, a St. Bernard called Saint, a Napolean Mastiff called Mylove and a French Mastiff called Veer. He simply loves his babies and his social media accounts are full of pictures of these wonderful creatures. The superstar even installed a special audio video system throughout his house so that he can talk to his dogs when he's away on business. Now that's what we call a loving pet-parent.