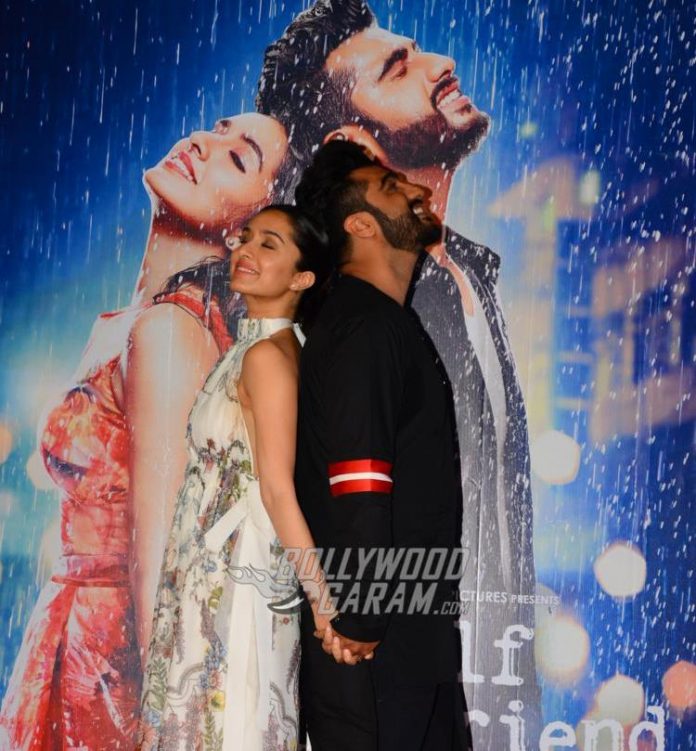 Half Girlfriend first song Baarish is a romantic track sung by Ash King and Sasha Tirupati
The first official track from the upcoming romantic film Half Girlfriend has just been released. Baarish is a ballad that shows Arjun Kapoor as the lonely boy in love with Shraddha Kapoor. As the song title suggests, there's a lot of rain involved, with Shraddha's character enjoying her time getting drenched, and Arjun being more of the observer/dreamer. Baarish has been sung by Ash King and Shashaa Tirupati. You can watch the video below.
Half Girlfriend is the story of Madhav Jha, a boy with a Bhojpuri background. His upbringing is limited, which leaves him a step behind modern life. He joins a prestigious Delhi university, where he crosses paths with Riya Somani. His English language skills are limited, but he manages to join college through the sports quota. Soon Madhav and Riya get close, but she refuses to become his girlfriend, so they coin this new term called "half girlfriend", which means they are a couple, but not all the way. Through an extended storyline that follows their journey through college and beyond, they part ways.
Half Girlfriend is adapted from the novel by Chetan Bhagat of the same name. Madhav Jha is played by Arjun Kapoor, while Riya Somani is played by Shraddha Kapoor. This is a very heartfelt romantic story of what the author believes is what Indian boys go through with their own relationships.
The film is being directed by Mohit Suri. Shobha Kapoor, Ekta Kapoor, Mohit Suri and Chetan Bhagat have been involved in producing the flick. Half Girlfriend will release on May 19, 2017 in theatres nationwide.
Watch the official video for Baarish from the upcoming romantic film, Half Girlfriend, adapted from the book by Chetan Bhagat –
Photo Credits: Viral Bhayani