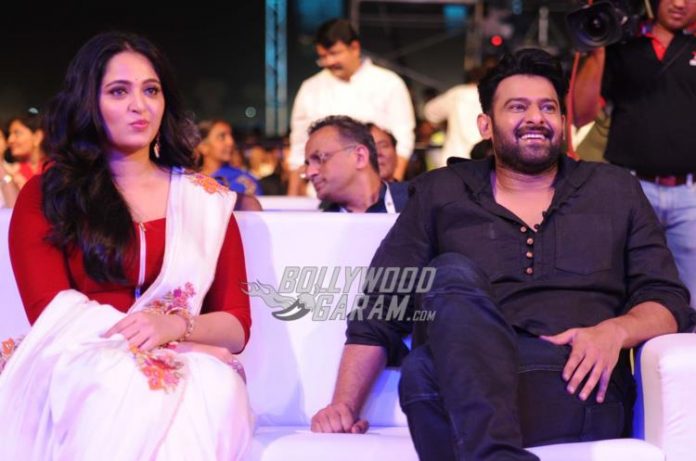 SS Rajamouli is all praises for Prabhas's dedication and trust in his vision for the Baahubali franchise
Ahead of the much anticipated release of Baahubali 2: The Conclusion, director SS Rajamouli has decided to present Prabhas with a special token of his appreciation, for all the years of hard work put in by the starring actor. Baahubali is one of the biggest ever franchises in Indian cinema, and it took close to five years to complete production of the two films. Prabhas, who plays the triple roles of Maharaja Vikramadeva, Amarendra and Mahendra Baahubali, has completely dedicated his life over the past few years to the epic historical drama. He reportedly postponed his plans for marriage, did not sign on to any other projects, and even had a volleyball court installed in his house to maintain his powerful physique. For his exceptional commitment to the project, Rajamouli is gifting Prabhas with the iconic armour worn by Baahubali in the film.
Rajamouli has been profuse in his praise for Prabhas, who he became very close to after they first worked together on the 2005 film Chhatrapati. He says that he couldn't imagine anyone else for the Baahubali role, and Prabhas was on board for the project before they even discussed the story. The actor has had to work very hard to keep his body in perfect shape for the physical transformation required for his roles – originally at 82 kg, he bulked up to 105 kg to play Amarendra Baahubali, before slimming back down to 88 kg to play the role of Shivudu. He also maintained his long, flowing locks for Baahubali and only recently get his hair cut.
With Baahubali 2's release coming soon on April 28th, Prabhas has finally begun looking at other projects. There have been rumours that he is set for a Bollywood debut under Karan Johar's Dharma Productions banner, but the actor is yet to reveal his plans. His sheer dedication to Baahubali has certainly been impressive, and he is fully deserving of the symbolic gift that he is being presented with.