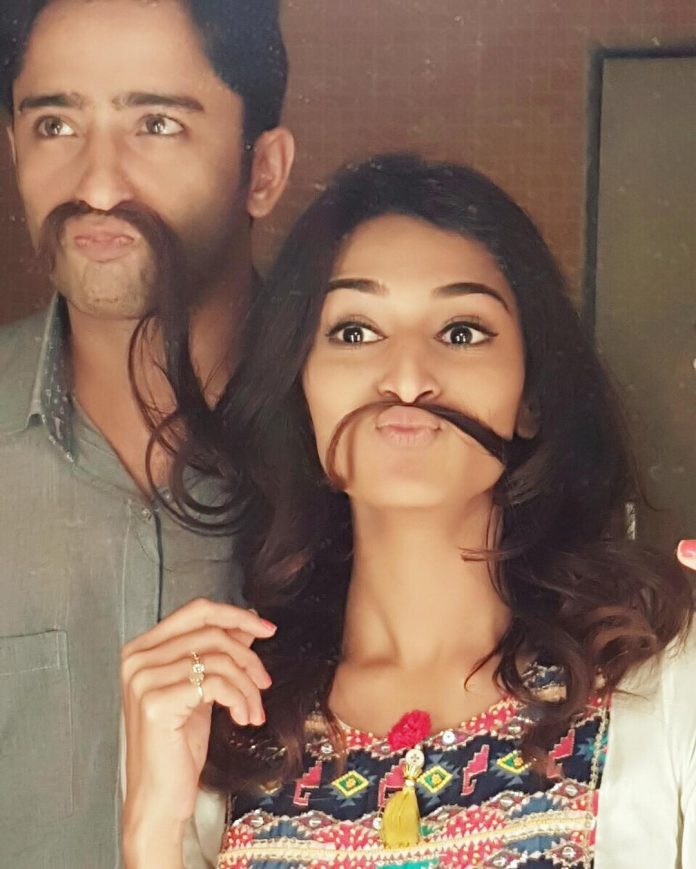 Erica aka Sona lashes out on fans for accusing co-star Shaheer Sheikh aka Dev of taking Kuch Rang Pyaar Ke Aise Bhi lightly
Famous television couple, Sonakshi Bose (Erica Fernandes) and Dev Dixit (Shaheer Sheikh) of Kuch Rang Pyaar Ke Aise Bhi fame from Sony Entertainment channel have captivated audiences with their charismatic personalities and on-screen-chemistry.
Recently, Erica lashed out on fans for making useless accusations on her co-star, Shaheer. Erica has been receiving a lot of hate messages from her fans about Dev's absence in the show. She didn't like people judging her co-star without knowing the reason and so she posted a message on twitter in defense of Shaheer. She spoke about that how he has been working ceaselessly while managing his work both in India as well as in Indonesia. She also shared that Shaheer deserves to take a break for himself, like any other human being.
Earlier, in an interview they were asked to describe each other and Shaheer couldn't stop praising his co-star. He said that, "She is multi-talented. I mean she can cook, paint, play the guitar, sing and do almost everything. It simply amazes me. I feel jealous sometimes. She is super talented."
Erica said about Shaheer that, "He is an extreme person." Shaheer took over and elaborated on what his co-star meant. "Whatever I am, I am on your face. I do what I feel like doing. If I like what I am doing, the TRP games doesn't bother me. I am happy that I am doing what I really like. Also if people too love the work then it like a win win situation for me. "
Rumors had it that the the on screen couple were having issues and ego clashes off screen. The two looked disturbed by this news. Shaheer said, "People come up with such weird stories which are purely imaginative and I don't know how to react, to laugh or what. I feel so blessed to have Erica as my co-actor who is so helpful. I mean I have seen a lot of actors having ego issues in between them and their costars. But here, we absolutely do not have any issues. Not just me and Erica, everybody on sets is like a family. You can drop in on sets anytime and see, that we are very cool with each other. We play pranks, we have fun, we trouble each other. We are like a family. So when someone writes something purely imaginative, I don't know what to say, probably just can laugh."
Erica who was also irritated by the rumors said, "I have never felt so comfortable with anyone before. There is no tantrum, no ego, it's very smooth and easy to work. There's a lot of understanding between us too. We can only laugh on such rumours."
Kuch Rang Pyaar Ke Aise Bhi airs from Monday to Friday on Sony TV at 9 pm. Do catch your favorite on-screen couple Dev Dixit and Sonakshi Bose on the show!
I hope we are good ??? pic.twitter.com/NO4uBr3sqV

— Erica J Fernandes (@IamEJF) April 25, 2017
Photo credits – Erica Fernandez official Instagram account