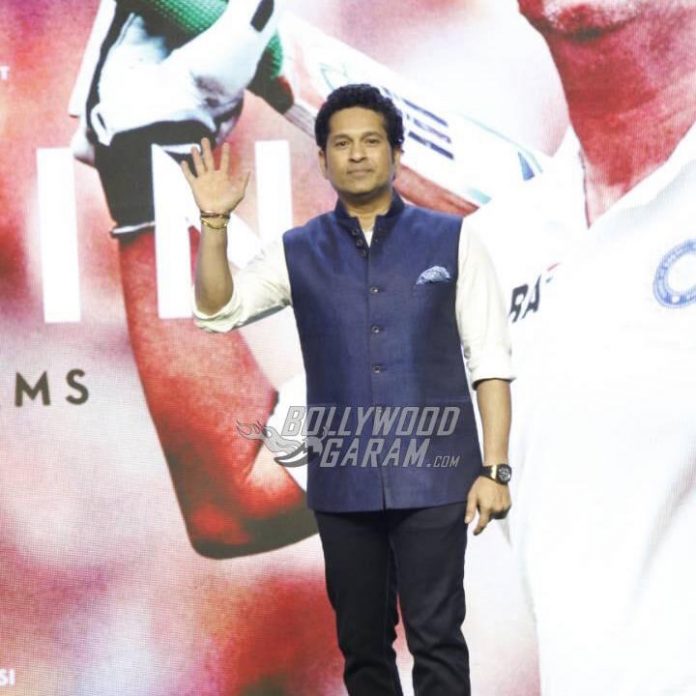 Sachin Tendulkar hosts a preview for the Navy, Army and Air Force at the Air Force Auditorium in Delhi
The cricket legend, Sachin Tendulkar is now gearing up for the release of Sachin – A Billion Dreams, a biographical drama. The film traces Sachin Tendulkar's 24-year journey on the cricket pitch. The legend organized a preview for the three Armed Forces at the Air Force Auditorium in Delhi on May 20, 2017.
As a mark of respect and to express his solidarity, Sachin Tendulkar arranged for a special screening for the Armed Forces. It was one of the few times when men from the three Armed Forces- Army, Navy and Air Force were together to attend this screening.
The chief guest of the screening, Air Chief Marshal Birender Singh Dhanoa said to a source, "It was a wonderful film. Having joined the Air Force before Sachin started playing cricket, I have seen his whole career and it is really inspiring."
He also told that the movie is releasing on a very significant day, May 26, which was also the day when air operations commenced during the Kargil War in 1999. He recalled that he was stationed in Srinagar during the conflict when India won the World Cup Match beating Pakistan at Old Trafford, England and how upbeat they had felt.
The movie received an overwhelming response from men at the screening. Sachin Tendulkar also posted a picture on Instagram with the Chief and other people in the auditorium. He captioned, "Thank you for everything that you do for us, as part of the Indian Armed Forces. Enjoyed this first and very special viewing of#SachinABillionDreams with you all. It was a humbling experience!"
Sachin – A Billion Dreams is a bio-drama produced by Ravi Bhagchandka's 200 Not Out and Dr. Shikant Bhasi's Carnival Motion Pictures. Directed by the award-winning British filmmaker James Erskine, the film is scheduled to release on May 26, 2017.