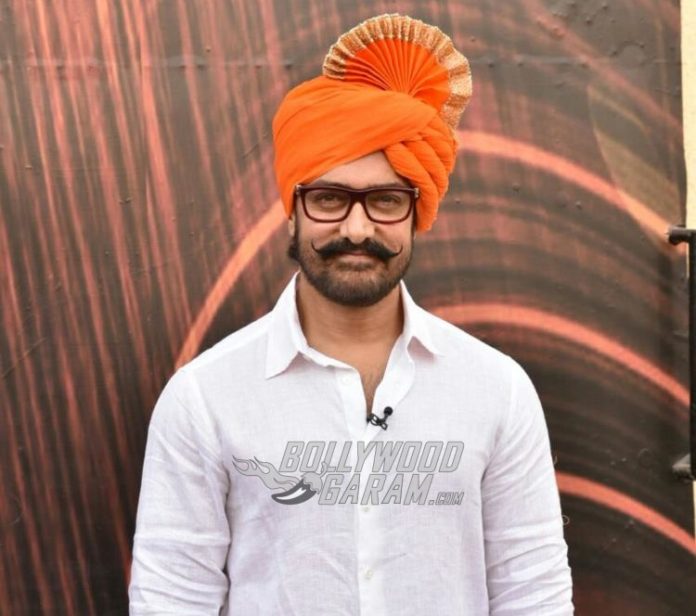 Dangal star Aamir Khan was questioned on what he feels about cinema patrons comparing Dangal and Baahubali 2: The Conclusion
This year is shaping up to be the year of Indian films. Already, two cinematic masterpieces – Baahubali 2: The Conclusion and Dangal have scored big at the box office. In fact, they've become the first two films in the history of Indian cinema to cross the 1,000-crore collection mark. And lead star for one of the stellar films, Aamir Khan, is super proud of his movie, and doesn't it to be compared at all with the other.
Dangal is based on the true story of Indian wrestler, Mahavir Phogat. It follows his own personal struggle to get in the game. Aamir Khan portrays the very relatable character in the film. He goes on to train his own daughters in the art of wrestling. History is made when his daughter, Geeta Phogat played by Fatima Sana Shaikh, becomes the first Indian woman to win a silver medal at the Commonwealth Games. The film stole the hearts of audiences in the country, and Dangal went on to wow the Chinese market as well, with our Eastern neighbours sponsoring the movie and allowing it to collect over Rs. 1,500 crores at the international box office.
At the same time, Baahubali 2: The Conclusion, one of the most epic films in cinematic history, won the hearts and box office collections in the country. Due to its VFX backdrop set against the acting prowess of its stars, the film has already earned Rs. 1,565 crores in collections in the country as well as foreign markets, thanks again, to the over-enthusiastic Chinese market.
So, it's obvious that people would start comparing Baahubali 2: The Conclusion and Dangal, since these are the only two Indian films making the moolah. So to that, Aamir Khan has to say a few words. "I have not seen Baahubali 2 yet but it's a very successful film and have heard so many good things about it. I feel there shouldn't be a comparison between the two. Both are good films in their own rights, both are Indian films which are making the country proud. I am proud of Baahubali as well and as an Indian fan, I would really appreciate the fact that the film is doing so well all over the world."
So there you have it. Enjoy both, Dangal and Baahubali 2 without comparing the two modern cinematic marvels.