Amitabh Bachchan and Maharashtra CM Devendra Fadnavis launch Darwaza Band campaign to promote use of toilets in India
Amitabh Bachchan is the brand ambassador of Prime Minister Narendra Modi's Swachh Bharat Abhiyan and as a part of the campaign, he launched the Darwaja Band initiative on May 30, 2017. The new campaign has been launched to promote the use of toilets and change the habit of open defecation.
Mr. Bachchan was joined by chief minister of Maharashtra, Devendra Fadnavis. One of the senior government officers involved in the program said, Darwaja Band stands for shutting the door on open defecation". Bollywood actress Anushka Sharma is also a part of the campaign and will soon be seen spreading awareness among women to use toilets, a problem which is prevalent in rural areas.
Before the launch, Sr. Bachchan posted a series of Tweets in support of the campaign. One of the Tweets read, "India has vowed to end open defection. Spread the message of cleanliness through Darwaza Band & support Swachh Bharat..I do!!" The campaign will be published and rolled out on various platforms including TV, radio as well as print advertisements.
A statement released from the government reads, "Behaviour change has been the focus of Swachh Bharat Mission, which is being pursued through a countrywide comprehensive IEC (Information-Education-Communication) programme".
T 2439 – We want #India to progress as also the villages ! #DarwazaBand is a roadmap to #MyCleanIndia. @SwachhBharat pic.twitter.com/yQEgBWQm0M

— Amitabh Bachchan (@SrBachchan) May 29, 2017
T 2439 – देश का हर गाँव हो खुले में शौच से मुक्त, देखना कैसे हो जाएंगी बीमारियां लुप्त! #DarwazaBand @SwachhBharat .. I support campaign pic.twitter.com/4OHVyKUcK2

— Amitabh Bachchan (@SrBachchan) May 29, 2017
T1698-Let us Make India Open Defecation free. Join @srBachchan sir in his call for #DarwazaBand revolution !! pic.twitter.com/fL5AR6rFtX

— Amitabh Bachchan FC (@Thekkapoor) May 30, 2017
T1698-CM @Dev_Fadnavis ,Union Minister @nstomar & @SrBachchan sir,at launching of Darwaja Band campaign in Mumbai for @swachhbharat mission pic.twitter.com/dsFML8kO7A

— Amitabh Bachchan FC (@Thekkapoor) May 30, 2017
Amitabh Bachchan, at the campaign launch looked dapper in a black bandhgala outfit and talked to the audience about the importance of using toilets. See gallery –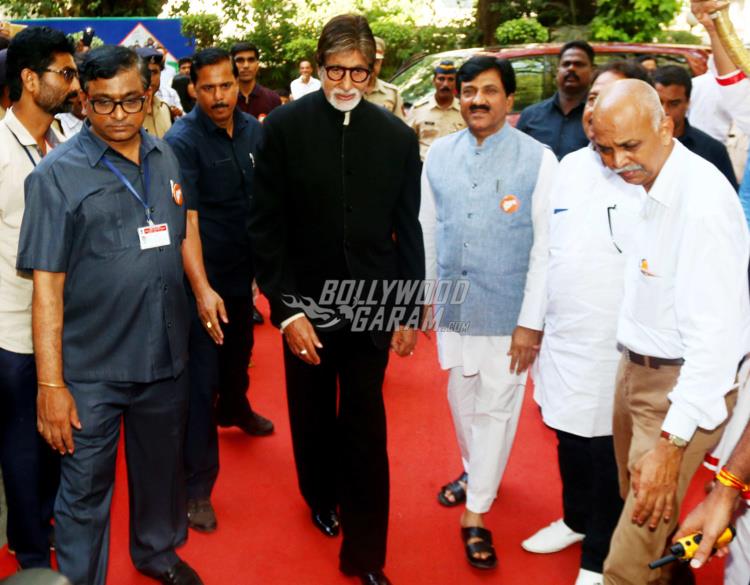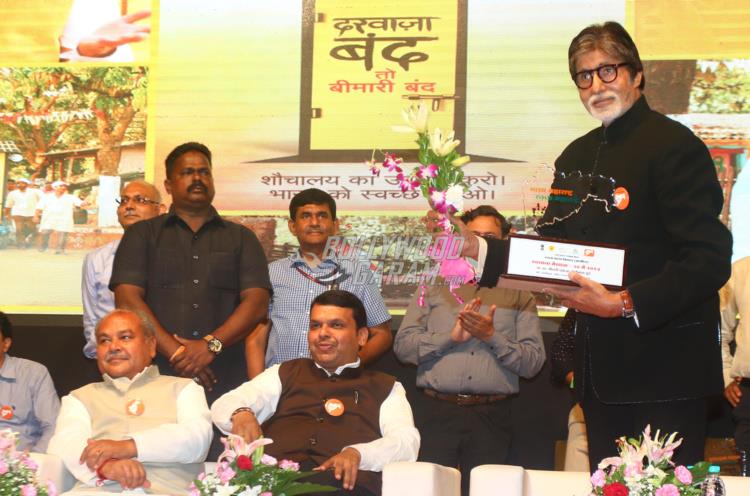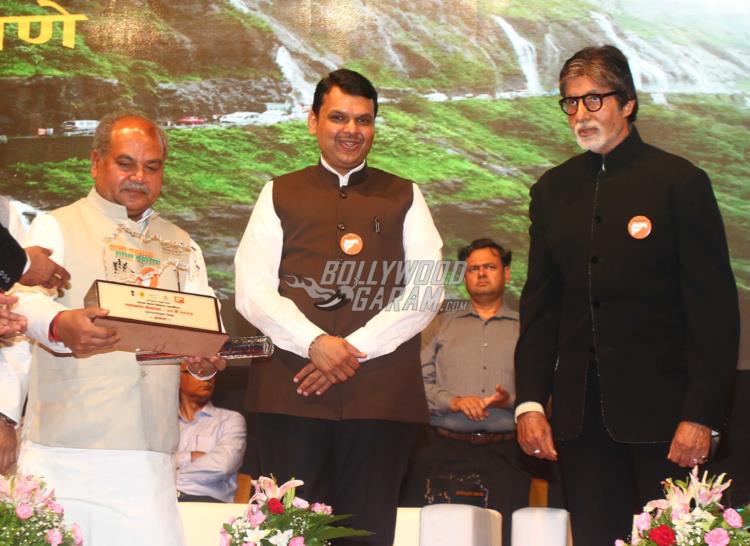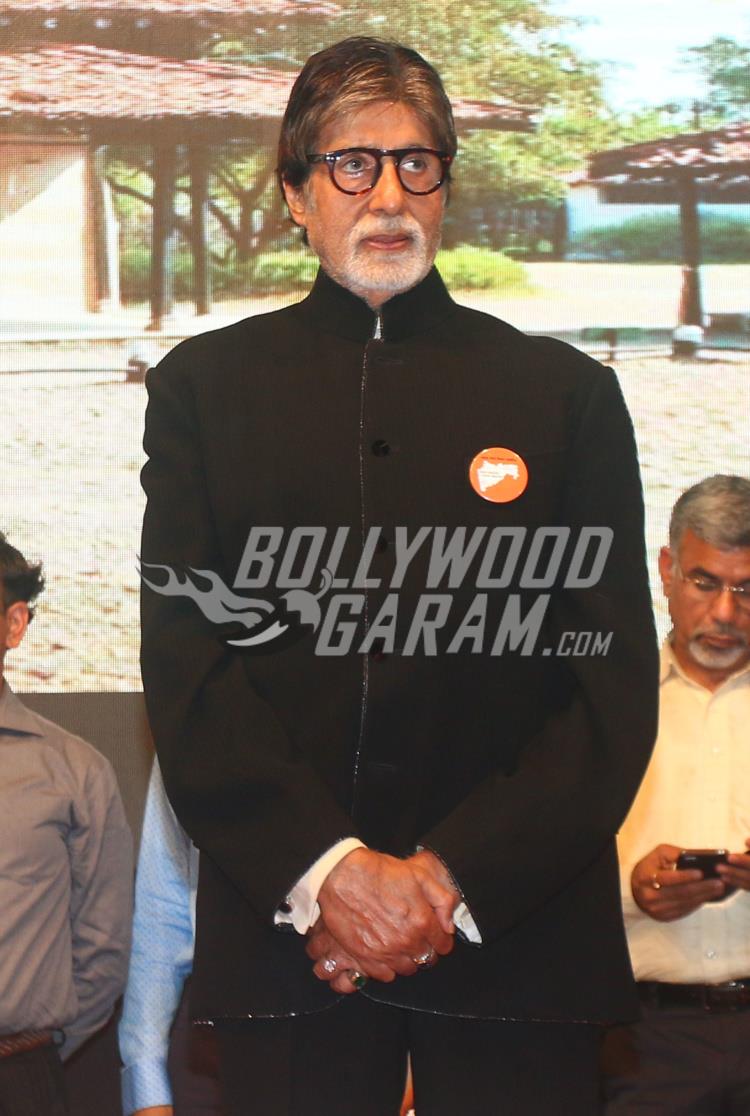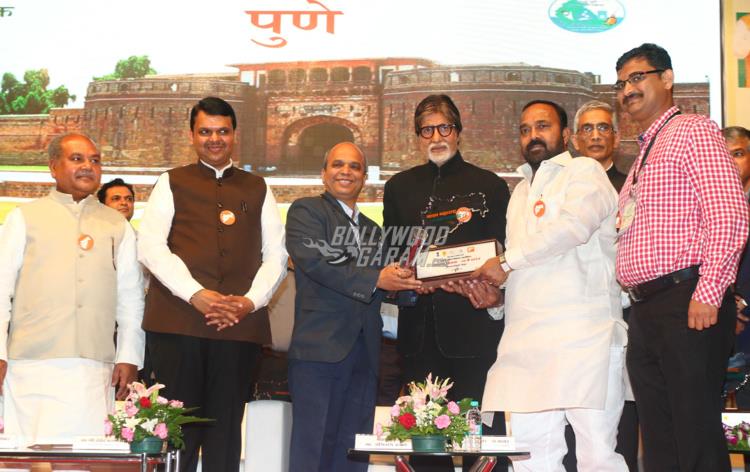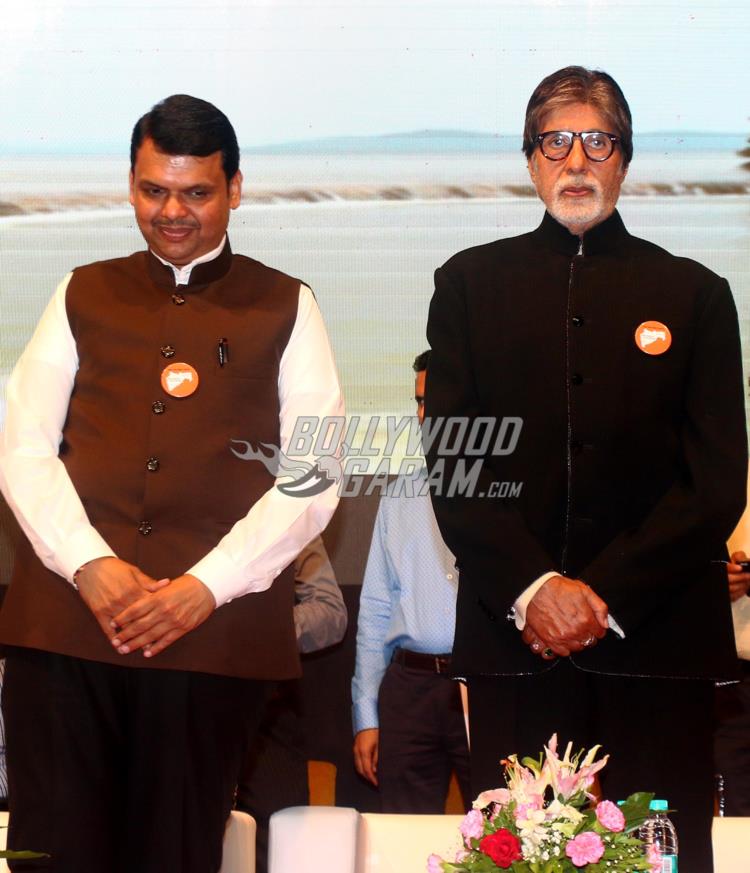 Photo Credits – Viral Bhayani