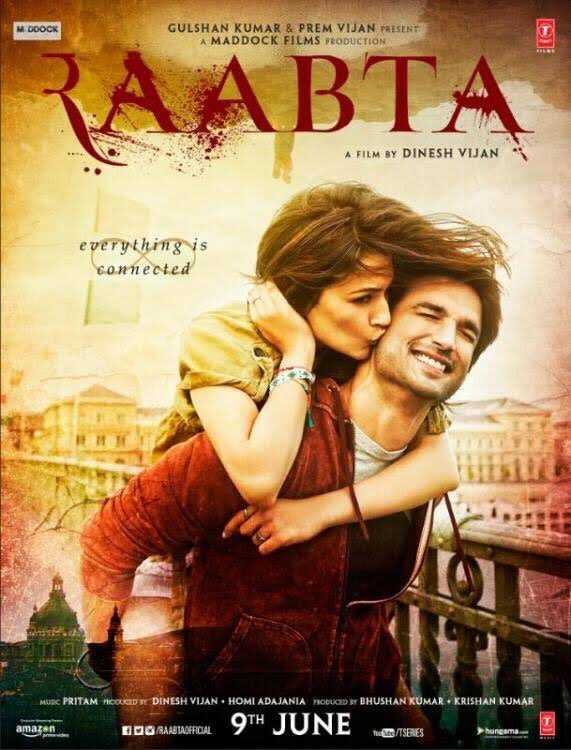 Upcoming romantic drama film Raabta hasn't even released yet, and is already in the headlines for a number of wrong reasons. But, the film seems to have gotten some legal respite after SS Rajamouli's claim that an old film of his, 2009's Magadheera had been plagiarized by the filmmakers of Raabta. However, that claim was withdrawn today by a  statement made through Twitter that read: "RAABTA wins !!!! Magadheera withdraws". It was later confirmed that indeed, Magadheera filmmakers did withdraw from the legal suit against Raabta and there is apparently at out of court settlement being discussed.
Bhushan Kumar was contacted by a leading daily to ask him about the plagiarism claim made by Magadheera. His response was, "From day one we have maintained that our movie is not a copy of Magadheera, and that there is only a reincarnation bit that has a similar theme but then it has been in so many other films, too. There is nothing in common. We had a very strong argument in the court and all, and they also had an argument. However, I cannot comment on why they withdrew as it was a court matter, but they must have realized that both films are different, as we had submitted our script to them. Now at least one thing is clear – that our film is not a copy!"
Just yesterday we had reported on the film facing an A certification from the CBFC after intimate scenes between the lead pair, along with obscene language being used, was considered too scandalous by the officials. Raabta will be releasing this Friday, June 9 in theatres across the country. The romantic drama stars Sushant Singh Rajput and Kriti Sanon, with Rajkummar Rao making a cameo appearance. Deepika Padukone is said to be cast for the title track.
Image Credit: IMDb.com