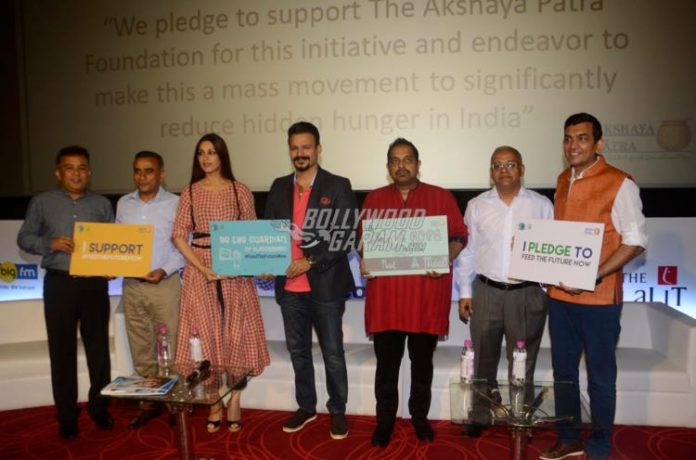 Celebrities from Bollywood joined Akshaya Patra initiative Feed The Future Now at an press event in Mumbai on June 7, 2017. The Feed The Future program is a national initiative to raise awareness about the importance of nourishment for children and its effect. The movement has aimed to feed about five billion meals to the children across India by 2020. The event saw the presence of Vivek Oberoi, composer Shankar Mahadevan, chef Sanjeev Kapoor, actress Sonali Bendre and others.
The Akshaya Patra Foundation, with the support of the government of India and nine leading corporates, have pledged for a Nourished India and Educated India. Sonali Bendre, while talking about the initiative said, "I am honored to be part of the 'Feed the Future Now' movement, which would give all of us a chance to make a difference to the lives of those in need."
Celebrity chef Sanjeev Kapoor too stressed that Feed The Future Now initiative must be made a mass movement. Actor Vivek Oberoi, who is also active in charity work, said that the initiative to eradicate malnutrition is not just relevant for the country but is also inspiring.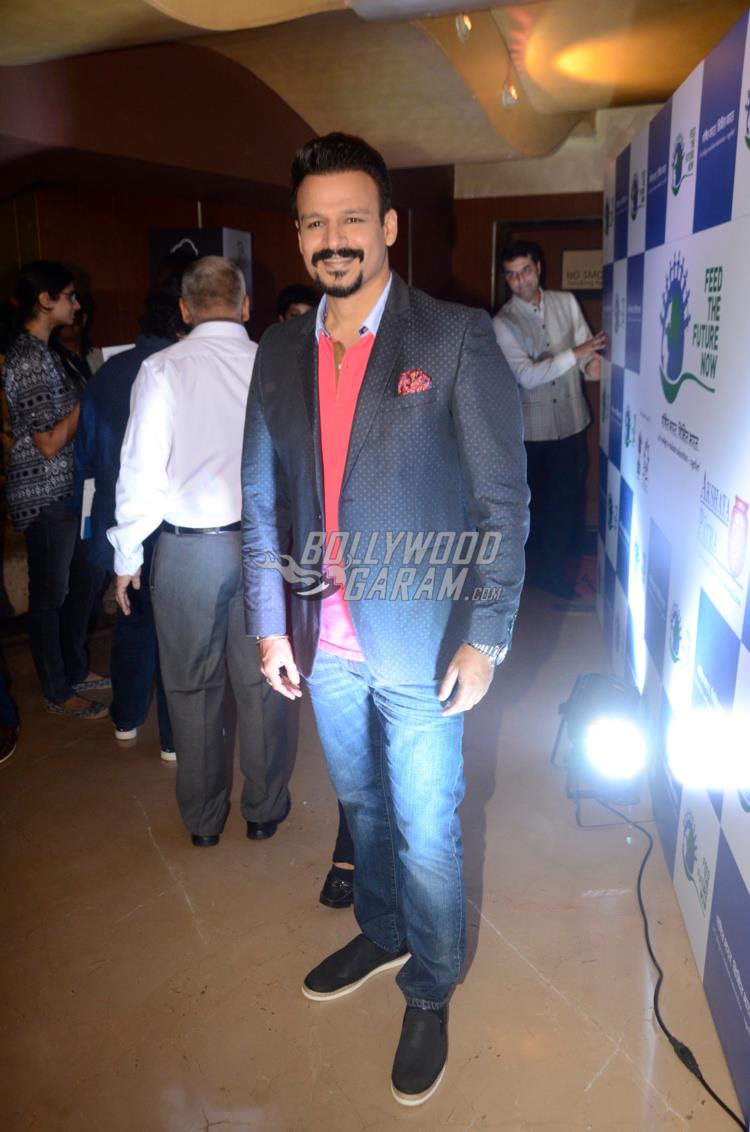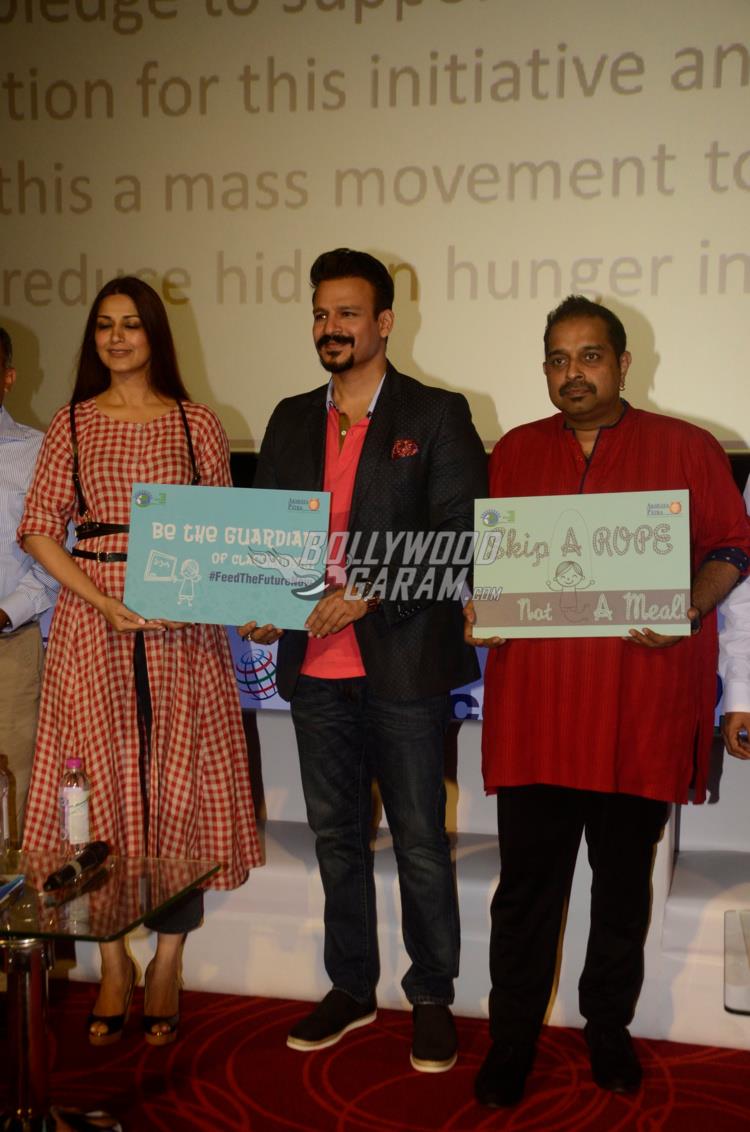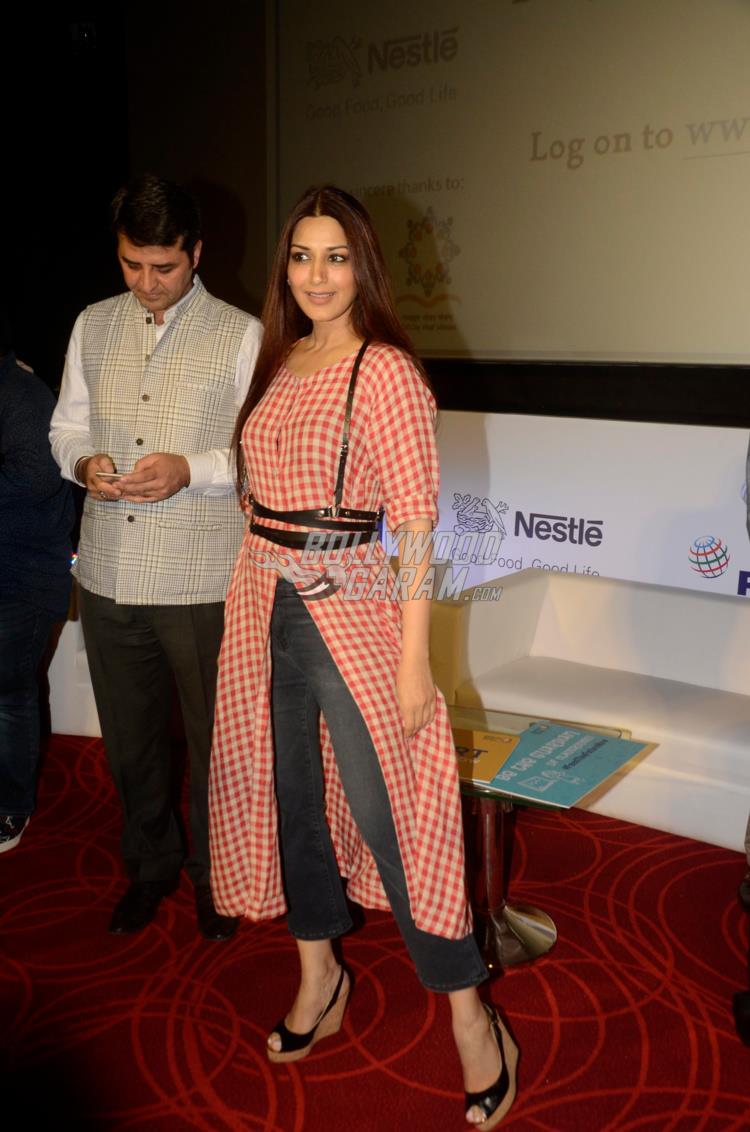 Photo Credits: Viral Bhayani