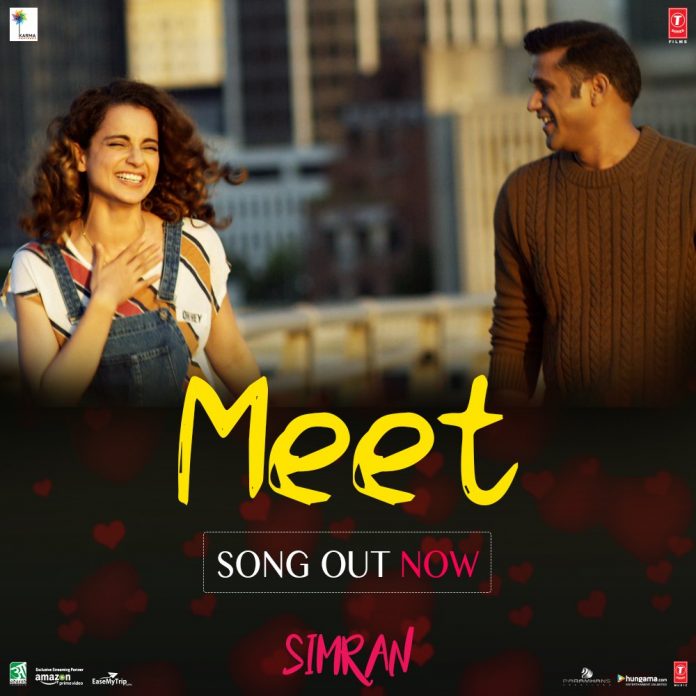 Kangana Ranaut-starrer Simran is already proving to become a hit with the audience upon its release. With the trailer already released, a new track from the movie called Meet just dropped. The two-minute video on YouTube is what you need on a night, cuddled up to your lover.
Meet is an melodious ode to love, sung by Arijit Singh. It has been composed by the talented duo of Sachin-Jigar and written by Priya Saraiya. The video itself shows Kangana in a number of relationships with different amours. Now, she's getting all romantic near a lake with a man, and then she's acting coy at a casino and spending the night with a stranger.
One thing is for certain, Kangana Ranaut is a beautiful actress with a prowess for acting. Her past films and three National Award wins just go to prove that she is a force to reckon with. Hopefully Simran will be another testament to her versatile talent.
The storyline for Simran is about an NRI, played by Kangana, who moves to the United States. Following her ambitious personality, she slowly involves herself in a life of crime and plenty of passion. The film is slated for a theatrical release on September 15, 2017. The film is directed by Hansal Mehta and written by Apurva Asrani. It stars Kangana Ranaut in the title role, with supporting roles by Catherine Dyer, Mark Anthony Justice and Evette Young, among others.
Watch the magic of Meet from upcoming Kangana Ranaut-starrer, Simran –
Image Credit: Twitter