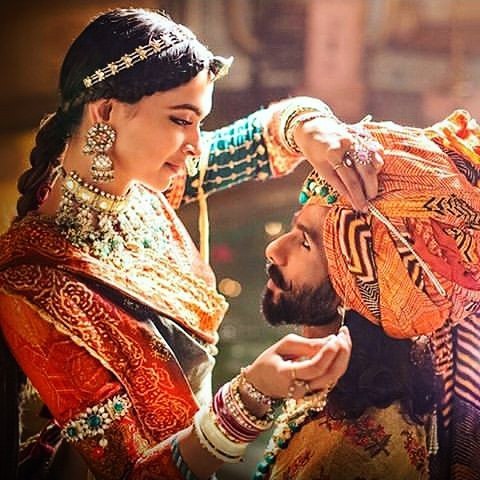 Troubles do not seem to end for the upcoming film, Padmavati. In a recent update, the Central Board of Film Certification has denied the application from the makers to speed up the certification process of the film, which is already running under controversies. The board explained that the film will be reviewed as per the due process.
The film has been sent back to the producers by the CBFC, saying that the application for certification is incomplete. The chairperson of CBFC, Prasoon Joshi said that there should be, "a responsible, mutually respectful and balanced approach". On the other hand Ajit Andhare, the COO of Viacom 18 Motion Pictures, which has produced the film said that the matter with the application was minor but the CBFC could have screened the film.
Andhare added, "That's true. But film is with the CBFC, it is merely a minor technical issue. Nothing stops them from seeing the film if they want". Meanwhile, the makers of the film announced on November 19, 2017 that the film will not be released on December 1, 2017. The notice added that the revised released date will be announced in due course. Viacom 18 had released a press note which said, "The film is an eloquent portrayal of a tale that will fill every Indian with pride and showcase our country's storytelling prowess across the globe. We are a responsible, law-abiding corporate citizen and have the highest respect and regard for the law of the land and all our institutions and statutory bodies including the Central Board of Film Certification. We always have and are committed to continue following the established procedure and convention. We have faith that we will soon obtain the requisite clearances to release the film".
Padmavati which stars Deepika Padukone, Shahid Kapoor and Ranveer Singh, faced a lot of protest and revolt for its content from the Rajput community. The film is directed by Sanjay Leela Bhansali.
Photo Credits: Instagram