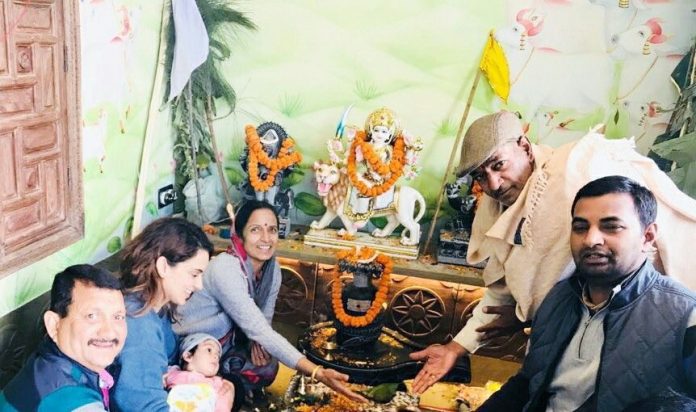 Actress Kangana Ranaut has built a luxury mansion at her hometown at Manali. The internet was a white back flooded with the glimpses of the beautiful abode on the hills of Manali. Kangana recently conducted a house warming ritual at the new house along with her family members.
A picture of the family smiling together during the rituals has gone viral. The picture has shown Kangana Ranaut and other members of the family posing and smiling for the cameras. The Queen actress was seen with her nephew Prithvi Raj Chandel lying on her lap. Reports said that the actress had purchased the property for Rs. 10 crores after the success of her film Queen in 2014.
It took about four years for the house to be complete to move in. Reports have revealed that it is an eight bedroom house that has windows opening to the majestic views to the mountain and every room has a step out balcony. The rooftop has a glass conservatory so that more sunlight can come in during winter. The Simran actress has been making regular visits to her hometown to keep a check on the progress and got back two days back just in time to shoot for a reality show.
Kangana shelled out Rs. 20 crores to construct more amenities and has made a dining room which has the view of the mountains. The living room has a beautiful fireplace as the house is located in a chilly area.
Photo Credits: Twitter