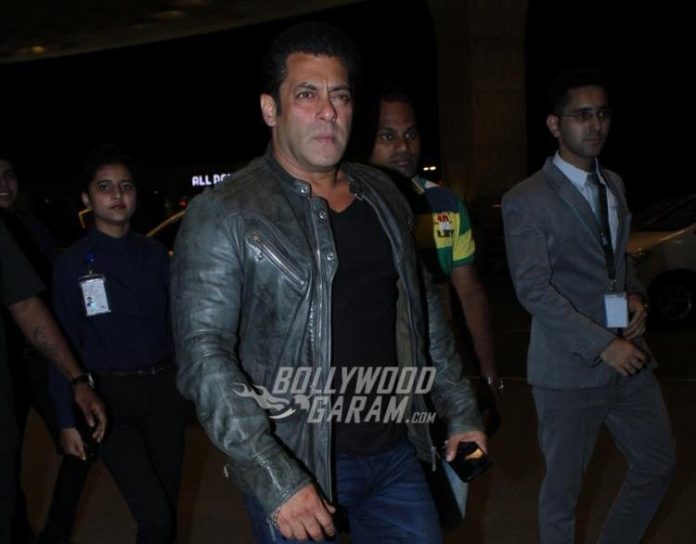 Superstar Salman Khan has been pronounced guilty by a court in Jodhpur in the blackbuck poaching case on April 5, 2018. The poaching case was filed against Salman and his co-stars Neelam, Saif Ali Khan, Sonali Bendre and Tabu in 1998. Other co-accused Saif, Neelam and Tabu have been acquitted. The Dabangg star was accused of killing two blackbucks in Kankani village in Jodhpur, Rajasthan while they were shooting for the film Hum Saath Saath Hain.
The complaint was registered by the Bishnoi community of Rajasthan, alleging that the actors hunted down two black bucks in Bhagoda Ki Dhani near Jodhpur on October 1-2, 1998. The Sultan actor has also been accused of possessing a weapon with an expired license. Public prosecutor, Bhawani Singh Bhati said, "All of them were in a Gypsy car that night, with Salman Khan in the driving seat. He, on spotting a herd of black bucks, shot at and killed two of them. But on being spotted and chased, they fled from the spot leaving the dead animals there".
The trial of the case was in process since the past 19 years and Judge Dev Kumar Khatri had reserved the order for today on April 5, 2018 after the final arguments on March 28, 2018. Salman faced charges under the section 51 of the Wildlife Protection Act and the other actors were charged under section 51 of the Wildlife Protection Act read with Section 149 (unlawful Assembly) of the Indian Penal Code.
Apart from the above case, Salman Khan was also charged with two other poaching cases of the Chinkara deer and blackbuck at Bhawad village and Mathani village respectively but was acquitted in both the cases. The verdict of the Chinkara deer case was then challenged by the government of Rajasthan in the Supreme Court after which the actor was issued a notice. The case is now pending with the Apex court.
Photo Credits: Viral Bhayani