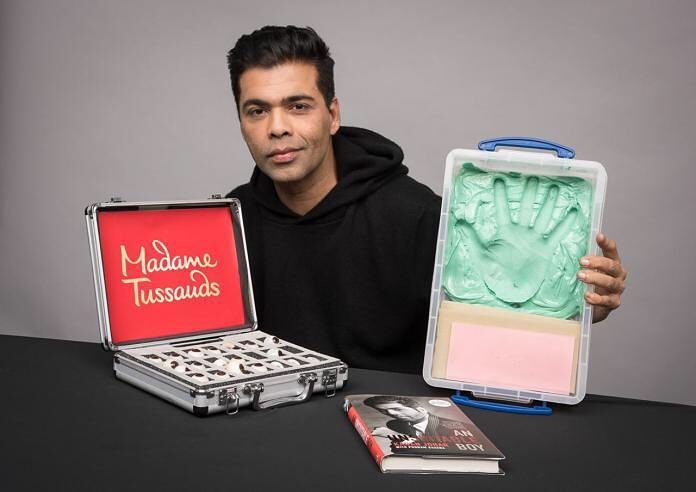 After Varun Dhawan, Bollywood filmmaker Karan Johar will soon make his spot at the popular Madame Tussauds Wax Museum in London. The wax statue of the producer and filmmaker is expected to be ready in six months time.
So far Bollywood celebrities like Amitabh Bachchan, Aishwarya Rai Bachchan, Shah Rukh Khan, Hrithik Roshan, Varun Dhawan, Madhuri Dixit and others have got their wax statues at the popular museum. The interesting part is that Karan will become the first Indian filmmaker to have a wax statue at Madame Tussauds. The wax statue of Johar will be heading on a tour across Asia.
Karan during a recent media interview with a leading daily was asked about making a children's film to which he said, "Just because I am a father, I don't think I will be making a children's film. I will make those films that have appealing stories. It is always story dependent." The filmmaker added that he produces those films which are dependent on his intuition when he reads it.
Karan Johar also spoke about the online trolls and said, "At first, it used to upset me, but now, I have developed an armour of indifference and many a time I am also amused by some of the derogatory comments I read about myself. Initially, I remember giving it back; but in time, I realised I am only empowering the lonely and unfortunate trolls on planet social media." On the work front, the filmmaker is producing a number of films including Dhadak which will mark the debut of Sridevi's daughter Janhvi Kapoor.
Photo Credits: Instagram