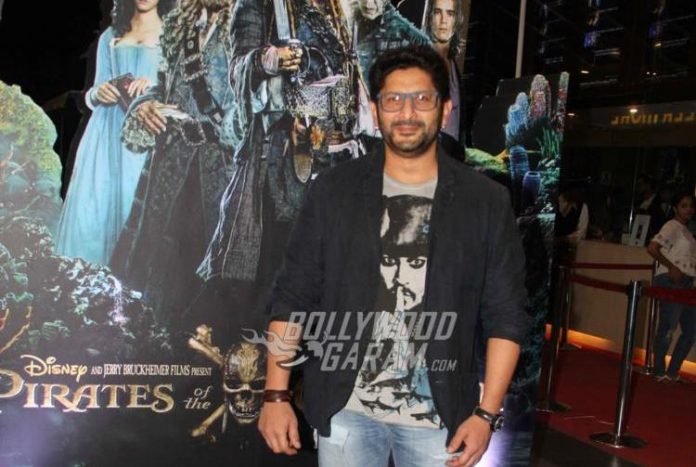 The official trailer of the much awaited film Sanju was released on May 30, 2018 and the trailer has already garnered 12 million views on the video sharing site YouTube. The three minute long video impressed the audience but left with a few questions on what is Anushka Sharma's role in the film and more. However one things that a few might have noticed is the cameo of Arshad Warsi in the trailer.
After watching the trailer a few times it can be noticed that Arshad appears along with Ranbir Kapoor in a scene from M Bole Toh from Munna Bhai M.B.B.S. This does not come as a surprise as it was Rajkumar Hirani who gave Sanjay Dutt two of the most successful films Munna Bhai MBBS and Lage Raho Munna Bhai. So it was natural to include Arshad in the narrative.
Arshad Warsi in a recent interview had shared, "Ranbir is brilliant. I have seen him in workshops. I know the script. Raju is a friend so, he tells me about it. I know at what lengths these people, Raju have gone to make sure everything is right and the scenes… So, for me to reveal anything about it is out of the question but what I can tell you is that even if it's not a biopic, it is still a beautiful film. Even if it wasn't Sanjay Dutt biopic and you would go to see this film, you will love it. It is so beautiful, the scenes are so touchy… It is Raju! He works so hard on his films"
About Arshad's portion in the film it is still not clear but the trailer has given a glimpse of his presence.
Photo Credits: Viral Bhayani