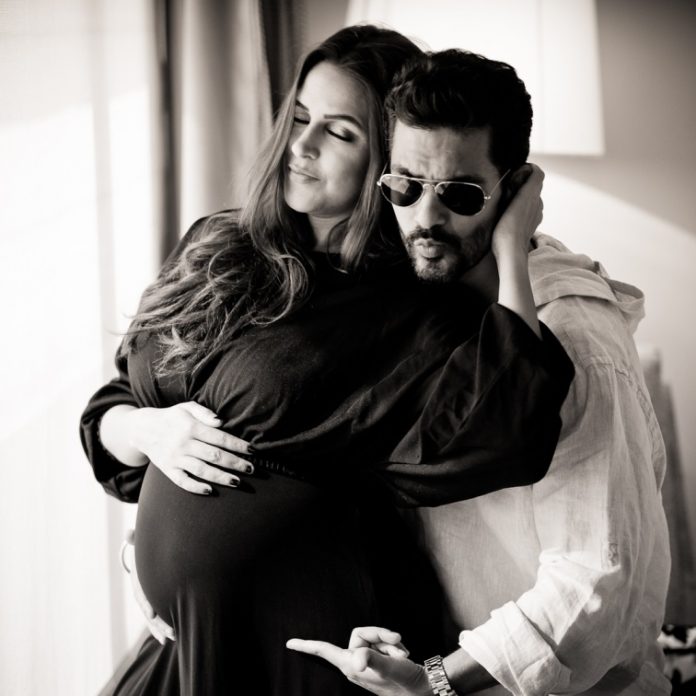 After several speculations, actress Neha Dhupia has finally revealed about her pregnancy. Neha Dhupia and Angad Bedi are excited to welcome their third member in the family.
The actress and host took her Instagram account to announce the pregnancy in style. The picture has shown Neha in a black outfit while Angad Bedi can be seen flaunting Neha's baby bump. The picture has been captioned, "Here's to new beginnings … #3ofUs …. satnamwaheguru."
Neha and Angad had got married on May 10, 2018 amidst speculations of her pregnancy. Their wedding was one of the best kept secrets and even some of their close friends were not aware of the hush-hush wedding. The couple had later released a joint statement which said, "Marrying your best friend is one of the greatest feelings in the world, and we are extremely fortunate to have found love in each other. It has been a beautiful journey knowing each other and after formalizing the wedding earlier this year, today, we exchanged our vows in a beautifully simple, private and intimate Anand Karaj ceremony in Delhi."
Angad and Neha got married in a traditional ceremony. About the pregnancy rumours, Neha had always maintained a dignified silence but was always seen in loose and over-sized outfits. Now that the news is out the fans now know that the couple is actually expecting their first child together.
Photo Credits: Instragram