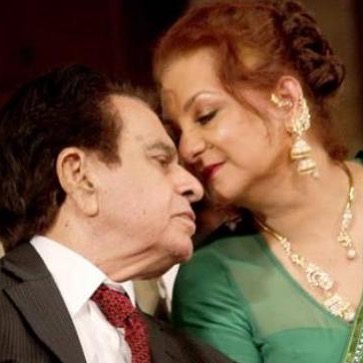 Veteran actor Dilip Kumar's wife Saira Banu talked about his health in a media interaction in Mumbai on September 6, 2018. The legendary actor has been diagnosed with pneumonia after he was hospitalized on September 5, 2018.
Mr. Kumar was rushed to the hospital after he had complained of uneasiness and difficulty in breathing due to chest infection. The Twitter page of Dilip Kumar had informed, "Saab has been admitted to Mumbai's Lilavati Hospital as he was bit uneasy due to a chest infection. He's recuperating. Requesting your duas and prayers. -FF.@TheDilipKumar has been admitted to Lilavati after he complained of breathlessness. Due to advance age, Saab has been routinely visiting the hospital for overall health care and health management. Allah is kind that He has blessed @TheDilipKumar Saab with such wonderful family, friends, well wishers and the prayers of millions of people all over the world. Pls keep him in your prayers. 2/2".
Saira Banu, who has always been by his side said that he is doing better and that medical reports have shown a small patch of pneumonia. The veteran actress again assured that Dilip Kumar is doing fine and that they are at the hospital for a routine check-up. Saira Banu further stated that a team of doctors including a chest physician and a neurologist are there and that the tests are being conducted under Dr. Nitin Gokhale.
Photo Credits: Instagram