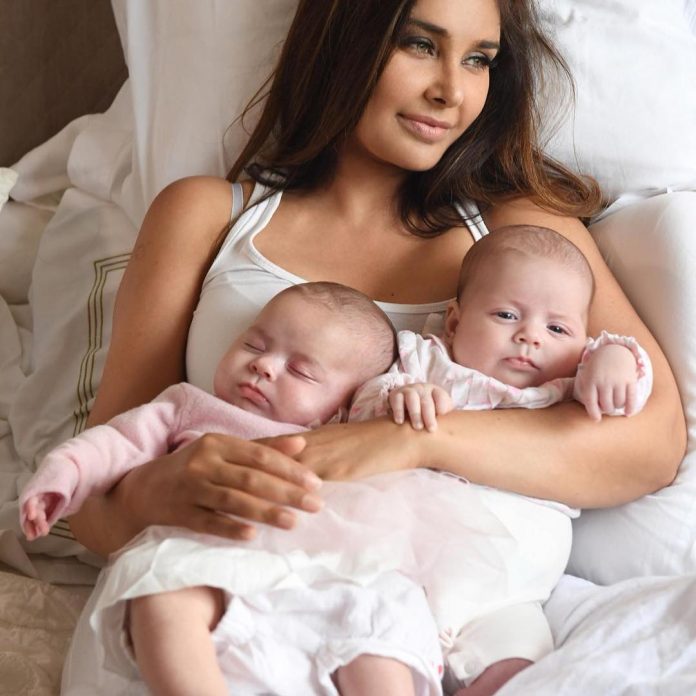 Actress and Model Lisa Ray has joined the list of celebrities who have opted to become parents through surrogacy. The pretty actress and a cancer survivor, with her husband Jason Dehni, have embraced parenthood in June 2018. The two have become parents to two adorable daughters through surrogacy at Tbilisi, Georgia.
The actress shared a couple of pictures on the social media. The pictures have shown a beautiful Lira Ray with her daughters Sufi and Soleil. Speaking about the joy of being a mother the actress said, "At the moment, my life is full of cascading emotions, attempting to co-ordinate feeding, napping and play schedules while juggling work, self-care, travel and time with friends, family and my hubby. My life has been full of crazy adventures, but right now, I'm experiencing a new level of anarchy and love. I can't wait to bring our daughters to our home in Mumbai."
Lisa also shared the reason to choose surrogacy and said that she was diagnosed with multiple myeloma, which is a form of blood cancer in 2009. Her condition requires her to be on life-long dose of medications and had emitted the possibility for her to carry children. Lisa added that she and her husband had decided to pursue surrogacy and have become parents in their 40s.
Photo Credits: Instagram