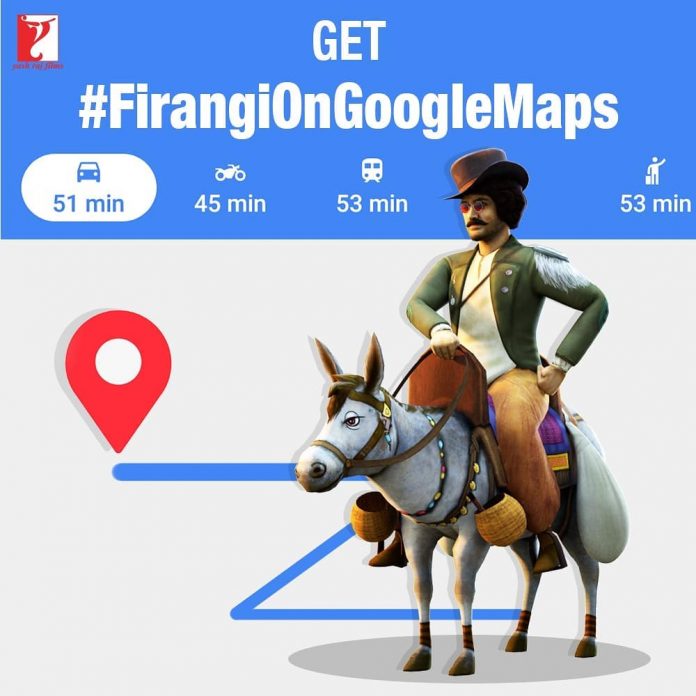 Aamir Khan has always come up with out if the box ideas for his upcoming films. Thugs of Hindostan glimpses will now be seen on Google Maps. Aamir Khan from Thugs of Hindostan has now become the blue arrow of Google Maps that directs the commuters to the destination. While the film is ready to be released in theatres on November 8, 2018, the fans cannot wait to catch the film.
The makers have joined hands with Google maps and have taken marketing to another level. With actors like Amitabh Bachchan and Aamir Khan on board the film has to be huge and Thugs… is expected to be one of the biggest films of 2018. Aamir Khan's character will now be seen in place of the blue arrow of the Google Maps that will direct the commuters to the destination. Aamir Khan as Firangi Mallah will be seen riding his pet Donkey on the Maps.
Manan Mehta, the marketing and Merchandising of Yash Raj Films said that they have come up with the idea which is unparalleled and unrepeatable to promote Thugs of Hindostan. Manan added that as Google Maps had become a household name and is used by a lot of people these days, they came up with the idea.
Thugs of Hindostan is ready to be released on November 8, 2018.
Photo Credits: Instagram