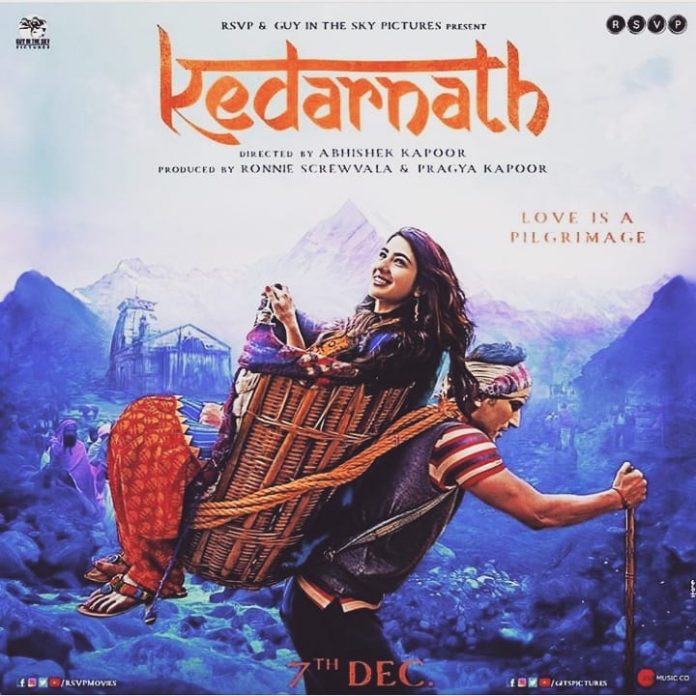 Sara Ali Khan and Sushant Singh Rajput starrer Kedarnath is all set to be released on December 7, 2018. As the release date of the film fast approaches, a petition has been filed against the makers of the film at the Gujarat High Court. A right-wing group International Hindu Sena has moved to the Gujarat High court alleging that the film promotes the concept of love-jihad.
According to the petitioner, Kedarnath has shown a kissing scene at the religious site of Hindus which is unacceptable and affects the religious sentiments. The upcoming film is directed by Abhishek Kapoor and tells the story of a wealthy Hindu girl on a pilgrimage to Kedarnath Temple in the Uttarakhand mountains. She meets a Muslim boy, who becomes her guide and falls in love with him.
It has become a trend for the Bollywood films to face a legal issue just before the film is about to release. In recent times, the film Loveyatri too fell prey to such religious groups, who filed a case against the makers to change the name from Loveratri to Loveyatri. Even the film Padmaavat faced a lot of backlash from certain groups, but the court gave a green signal for its release amidst threats to the makers and the actors of the film.
Photo Credits: Instagram