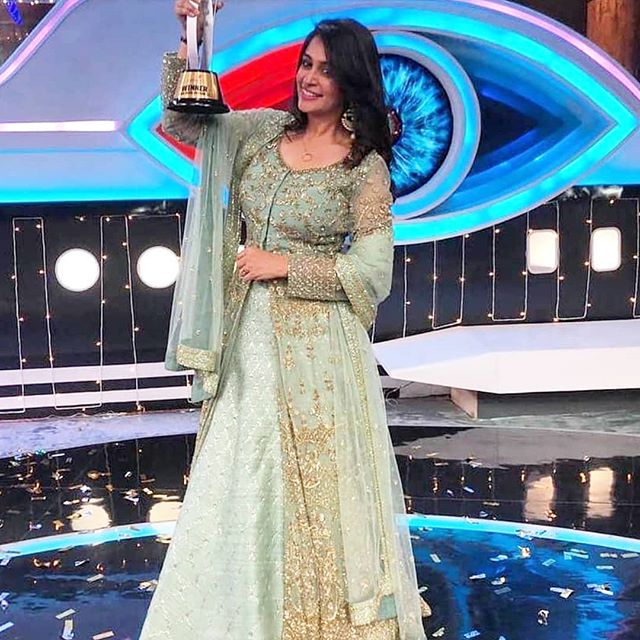 The 12th season of Bigg Boss has been as usual controversial and managed to entertain the audience with all the entertainment summed up by the contestants of the show. TV actress Deepika Kakkar claimed the title of the 12th season on December 30, 2018.The contestants managed to put up a great show together after being away from their families for more than three months.
The finalists who gave a tough fight together were Sreesanth, Romil Chaudhary, Dipika Kakkar Ibrahim, Karanvir Bohra and Deepak Thakur. Talking about the winner Dipika, her journey in the house was not smooth. During her stay, she constantly stood for what she felt was right and played her game with perseverance and confidence. The actress had also made a good bond with cricketer Sreesanth.
Dipika received a lot of criticism for her dominant nature and constantly found herself in arguments with Surbhi and also a few playful conversations with Sreesanth. Kakkar after being declared as the winner expressed, "The feeling that follows after being declared the winner of Bigg Boss is something that I cannot put into words. Tackling the various situations that I have experienced inside the Bigg Boss house has given me a lot more confidence to go back and continue being who I am. I was true to myself and worked hard to achieve that. Today, as I hold the Bigg Boss trophy, I cannot help but recollect every single day that I have spent inside the house – every task, every circumstance. There is a lot that I am taking back home with me that I have learnt while being a part of this amazing journey of Bigg Boss 12."
The actress also talked about her friendship with Sreesanth and said that her bond with Sreesanth has been the best thing that she gained from Bigg Boss 12 and that they have gone through their own share of ups and downs.
Photo Credits: Instagram