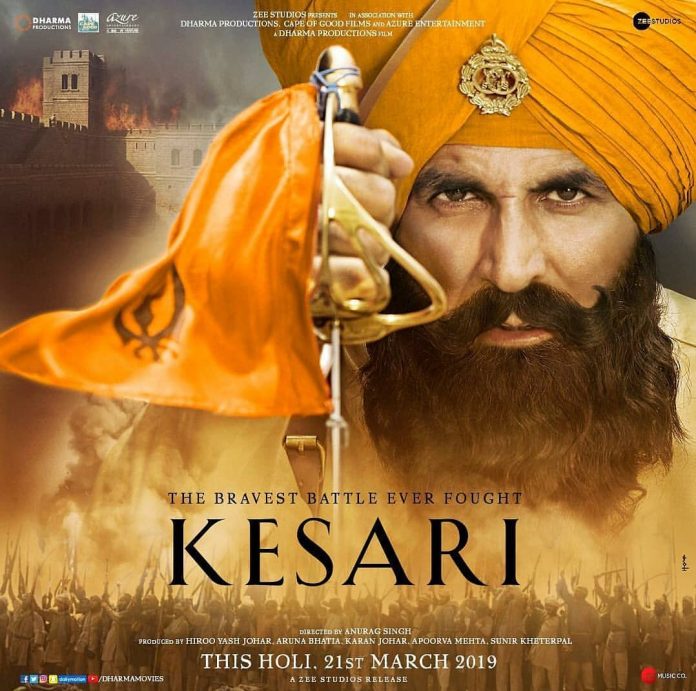 Kesari is one of the most awaited films of 2019 and will see Akshay Kumar back in an action mode. The makers of the film recently released a few teasers of the film which is based on the battle of Battle of Saragarhi. The much awaited official trailer of the film is out now and has gained the attention of the audience.
From the trailer it can be seen that the battle of Saragarhi was fought by 21 Sikh soldiers against 10,000 Afghan tribesmen. The Sikh soldiers in the trailer can be seen fighting it out in the bravest way. Akshay can be seen at the best of his action mode with anger in his eyes.
People who do not know about the battle of Saragarhi, it took place on September 12, 1897. A group of 21 soldiers were a part of the British Indian Army and were ordered to protect the forts of Lockhart and Gulistan at the border of Afghanistan. The fort was attacked by a mob of 10,000 Afghan tribal warriors and 21 Sikh soldiers had fought like lions to protect their country from the enemies.
The upcoming film also stars Parineeti Chopra and is directed by Anurag Singh. The film is all set to be released in theatres on March 21, 2019.
Watch the official trailer here:
Photo Credits: Instagram