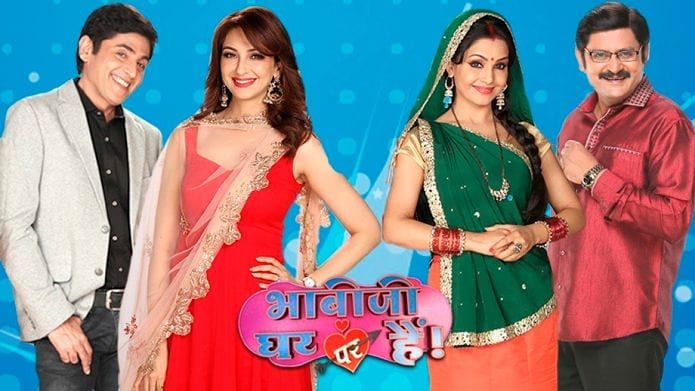 TV show Bhabhiji Ghar Par Hain is popular among the audience but the makers have recently got themselves in to trouble. The Election commission of India recently sent a notice to the makers of the show for being partial and promoting a particular political party during the election season. The makers have now released their side of the story.
With the election season on, the law clearly states that no one has the authority or the liberty to promote or advertise any political party through any mediums like movies, advertisements of TV shows. But now it seems like the makers of Bhabhiji Ghar Par Hain have violates this rule by showing favour to Prime Minister Narendra Modi through one of their recent sequences.
The election commission has thus slapped a legal notice. Screenwriter Raghuvir Shekhawat revealed that the makers have received the notice and that the producer will soon be responding to the issue. Raghuvir, during a recent conversation with Satyam Tripathy at a screen writer's association event in Mumbai said, "We didn't mention any opposition party's name, neither did we target any party. Everything was done in a limited way. We only promoted Swachh Bharat Abhiyaan and the man behind the cause, that's it."
Bhabhiji Ghaar Par Hain is a popular sitcom in the comedy genre and has a massive viewership.
Photo Credits: Instagram