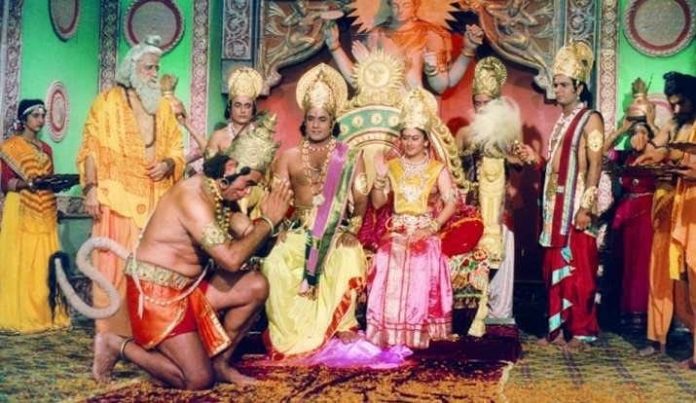 It is a lockdown in the entire nation and no new episodes of the TV shows will be telecasted on the TV due to the ongoing coronavirus outbreak. Looking at the current situation and on public demand, the iconic mythological show Ramayana and Mahabharat will be re-run on TV. It was just rumours earlier, but now Prakash Javadekar the minister of Ministry of Information and Broadcasting in India has announced that Ramayana will be back on TV.
Javadekar Tweeted to make the announcement and said that he is elated to make the announcement on public demand. The Minister also informed that the show will air from March 28, 2020 on DD National also known as Doordarshan. It will run in two parts which is one episode in the morning at 9 am for full one hour and the other episode in the evening from 9 PM for another one hour.
The decision to air the old mythological series was brought back after many of the social media users had demanded to watch the show again as many people have been locked down due to the COVID-19 pandemic. People from the 80s generation can remember the iconic series which used to run on Sundays and the entire family used to come together to watch the series.
Photo Credits: DD National