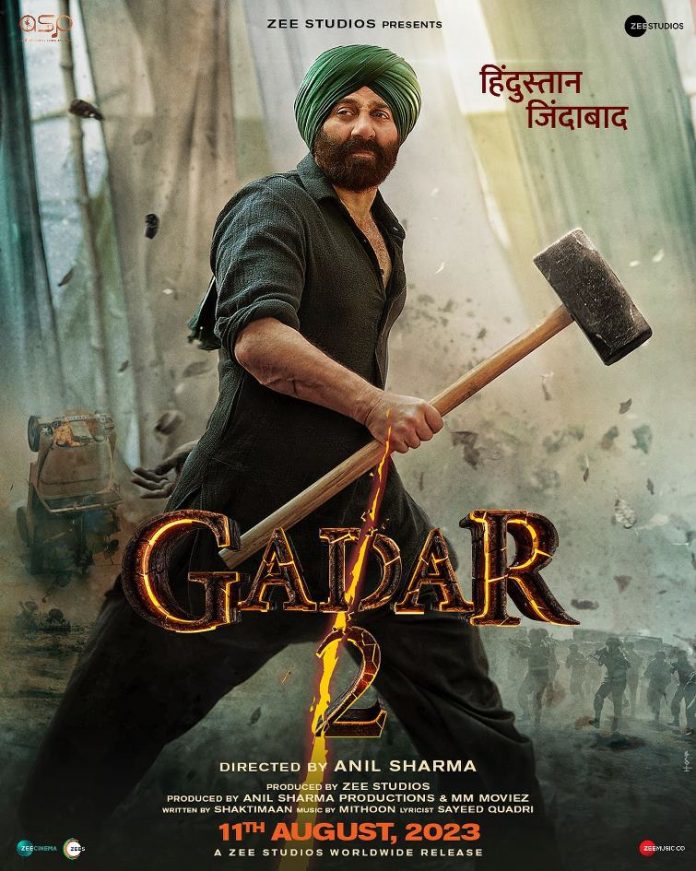 After the massive success of the Sunny Deol and Ameesha Patel starrer Gadar 2, the makers of the film are now ready with the sequel Gadar 2 – The Katha Continues. Gadar – Ek Prem Katha was a box office success nearly 22 years back and the audience cannot wait to see Sunny Deol as Tara Singh back in action. Deol is reprising the role of Tara Singh and this time the story is based on the Indo-Pakistan war in 1971, when the posters of 'Crush India' were circulated across the country of Pakistan.
The teaser begins with the introduction of Tara Singh while reminding of his connection with Pakistan after he got married to Pakistani girl Sakeena. Soon after the clip shows Tara Singh in the city of Lahore as he screams with aggression to fight against the odds. But then the scene changes completely with Tara seen at the burial ground while crying for someone close to him. Although the teaser leaves with a number of questions, it is enough to take the curiosity levels of the audience to the next level.
Anil Sharma has taken up the director's hat as he had also helmed the original. The earlier film had also seen a strong performance by the veteran actor Amrish Puri. Gadar – The Prem Katha had also featured Sharma's son Utkarsh as the son of Tara Singh and Sakeena. The music was composed by Uttam Singh but this time he has not returned for the sequel.
Sunny Deol in an earlier interview had expressed about his excitement to return as Tara Singh. Before launching the teaser, the makers increased the curiosity of the audience by releasing posters of Gadar 2. Gadar was released in theatres in 2001 and was re-released in theatres on June 9, 2023 to mark its 22nd anniversary. The makers are now ready to release the sequel in theatres on August 11, 2023.
Watch the teaser here:
Photo Credits: Sunny Deol Official Instagram Account