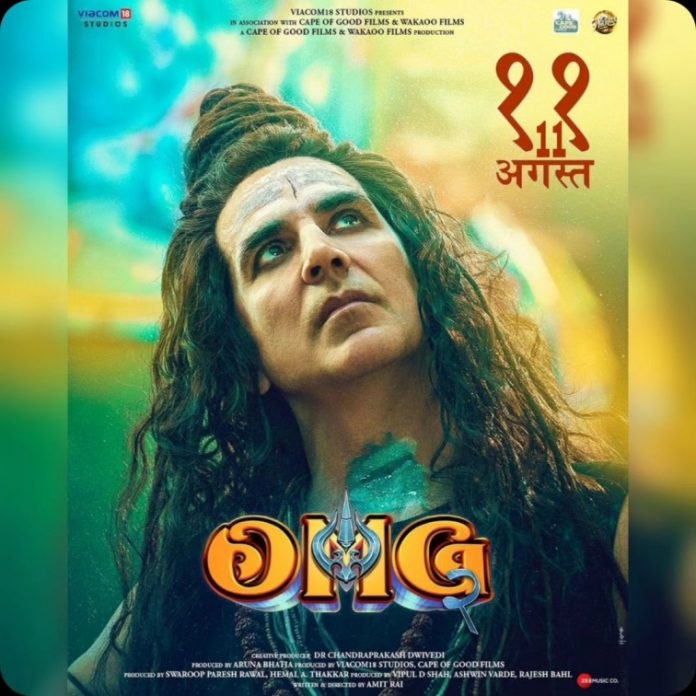 OMG 2 starring Akshay Kumar and Yami Gautam has received its certification from the Central Board of Film Certification (CBFC) as it is ready for a theatrical release on August 11, 2023. The CBFC as awarded the film with an 'Adults only' that is an 'A' certificate after nearly 27 modifications. The film also stars Pankaj Tripathi playing an important role. It can be noted that the songs and teasers of the film have already been released by the makers.
Reports say that the members of the censor board had also asked the makers to change the character of Akshay Kumar, who plays the role of Lord Shiva. Now Akshay will be seen playing the role of a messenger and a devotee of the Hindu God. Apart from that a number of scenes that included adult content and sadhus have been modified or have been replaced with side shots. There are also reports that a commercial for condoms has also been removed. The censor board has also asked to remove a few dialogues that they thought should not be included.
There were a number of dialogues that had depicted double meanings and have been removed or modified. Apart from that a few references to Upanishad, Draupadi, Atharved, Krishna, Gopiyan, Pandav and Rasleela have also been removed. The board has asked to remove and edit a scene where the messenger of God can be seen bathing and meditating and has been replaced with appropriate replacements.
Overall, nearly 27 cuts and modifications have been made to the film which might release the film from the controversies. The CBFC might have taken a few lessons from the earlier film Adipurush, which got in to a similar controversy for dialogues spoken in Ramayana recital. OMG 2 is clashing at the box office with Sunny Deol and Ameesha Patel starrer Gadar 2 which is also a sequel on August 11, 2023.
Photo Credits: OMG 2 official Instagram Account