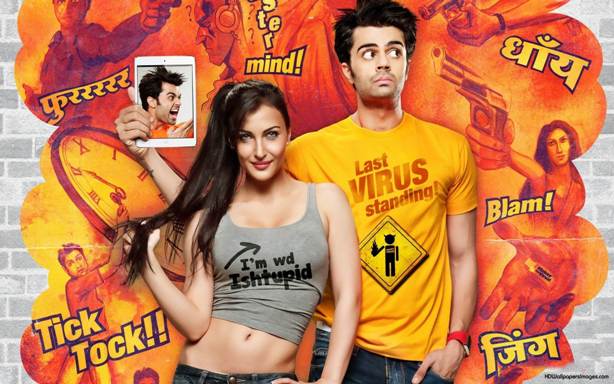 BollywoodGaram.com: Movie Name: Mickey Virus
Cast: Manish Paul, Elli Avaram, Puja Gupta and Varun Badola
Director: Saurabh Varma
Release Date: October 25, 2013
Bollywood Garam Rating: 2.5 out of 5 stars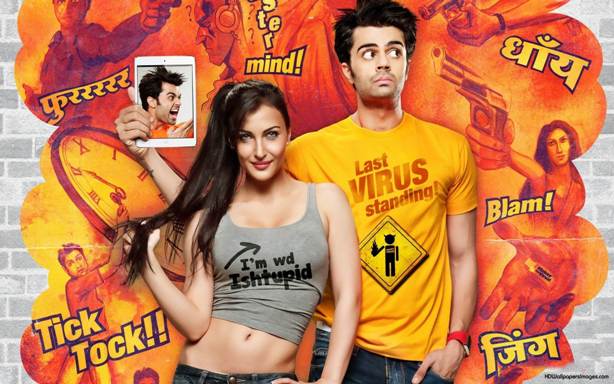 The first-time director Saurabh tried to make an entertaining movie with a cast which is not entirely satisfactory, but it can be enough for the weekend entertainment. The latest movie's genre can be labeled as comic thriller and revolves around hacking.
The story follows the Delhi police which comes across a case related to hacking and is on a quest to track down the hacker who can help them in finding a criminal. The smart hacker in this case is Mickey – played by Manish Paul – who is lazy, but an expert when it comes to hacking. During the day, he runs a grocery store and during the night, he creates viruses for the anti-virus companies.
Mickey is accompanied by his tomboy friend Chutney – played by Puja Gupta – who has always helped him with all strange jobs. It can be said that the movie is a fair entertainer, as the director attempted to insert certain words which can be found funny by the audience. For example, Manish falls in love with a character whom he calls 'Kung Fu Chamel.
The new flick features Manish in the majority of scenes, while other actors are just his supporters. Overall, 'Mickey Virus' might be a fun movie to watch during the weekend.