Bollywood Garam: Super star Aamir Khan -who is always known for making movies with social messages – for the first time has produced a movie that has been rated 'A'. The producer has said that the movie Delhi Belly is meant for adults only but, does not have the fair share of intimate or explicit scenes in it.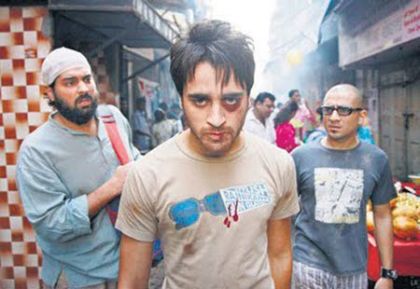 While taking about the reason for no hot scenes,  Aamir said that the movie just has some abusive language in it, which has made it an 'Adult movie'. In fact, the makers of the movie had applied for an adult certificate from the censor board, which they were granted.
While taking about the audience, the 'Lagaan'star said that the movie is not even for those who have problems with the abusive words. The producer also said that the language was the demand of the script and had to be added in the movie.
The cast of the movie has Aamir's nephew Imran Khan, Kunal Roy Kapoor and Vir Das, who are are expected to be seen at their best. Aamir has also decided to hand over the responsibility of the direction to Abhinay Deo, a popular ad film maker. The producer is happy with the way the director has brought out the humor in the movie.
Delhi Belly is set to release on 1st July.