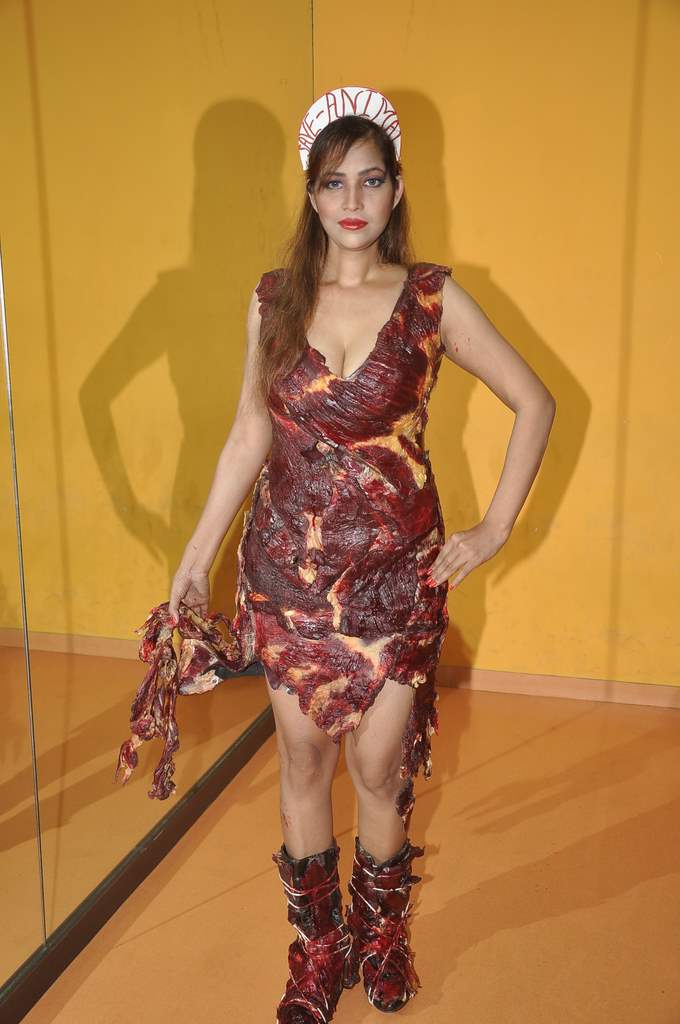 BollywoodGaram.com: Model and actress Tanisha Singh expressed her concern for animals by wearing a goat meat dress. Singh showed her support for the Save Animals campaign in Mumbai on February 5, 2014.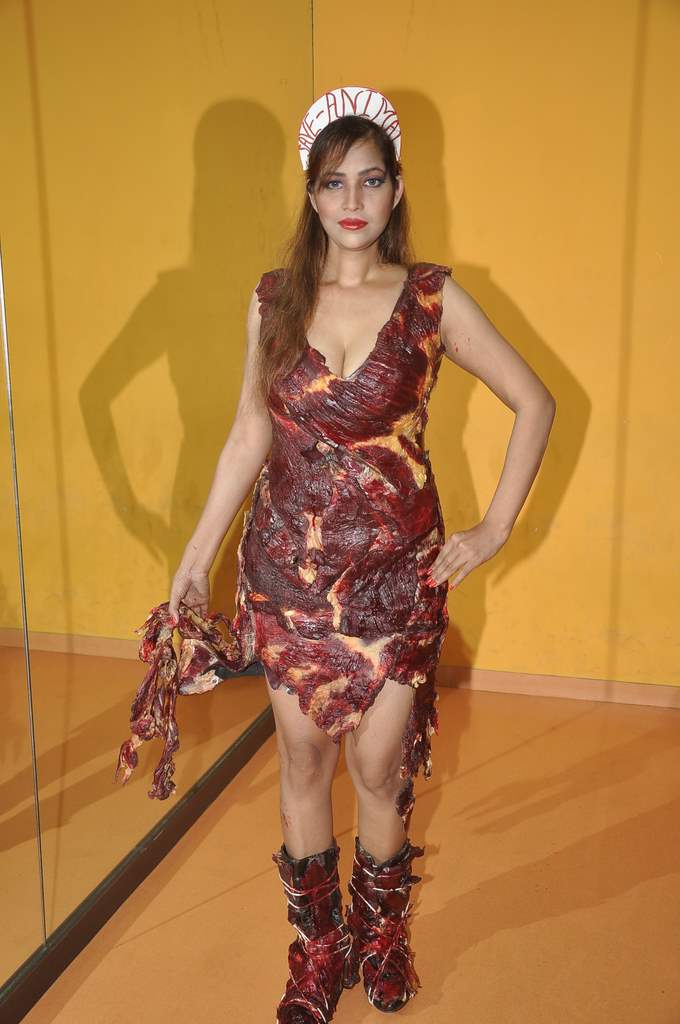 While talking to reporters, the actress said that she did the photo shoot to spread a message. Singh also clarified that she did not do this for any kind of publicity, as she really wants to save animals. Tanisha also expressed that she wants to join PETA and wishes to work for them.
Pop superstar Lady Gaga was the first one in the headlines for wearing a dress made out of goat's meat. Gaga walked the red carpet in the infamous dress at the MTV Video Music Awards in 2010.