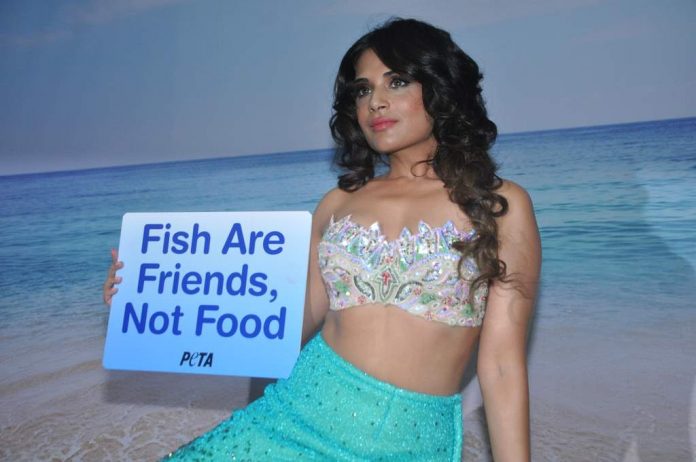 BollywoodGaram: Indian actress Richa Chadda – who made her debut with the comedy drama 'Oye Lucky! Lucky Oye!' – posed as a mermaid during a photo shoot in Mumbai on February 14, 2014. The actress posed in order to show her love for animals and to spread the message not to eat them.
During the shoot, Chadda said, "Fish have the same capacity to suffer and feel pain as dogs and cats have, and they do not want to die". The actress went on to say that if you love animals, the best thing you can do is not to eat them.
Richa appeared in the 2012 crime movies 'Gangs Of Wasseypur' Part 1 and Part 2.