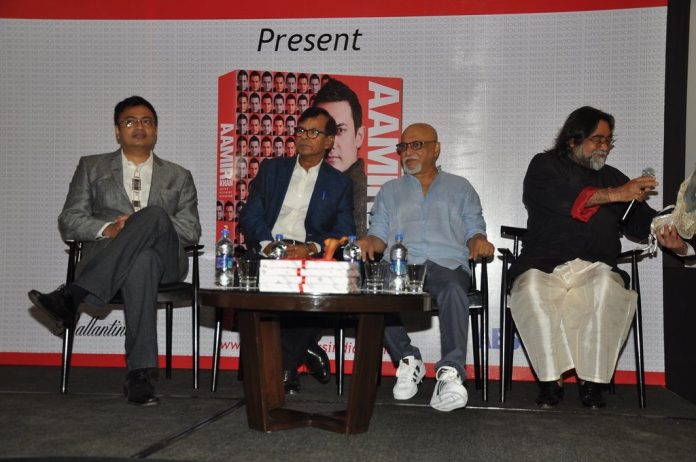 'Aamir Khan: Actor, Activist, Achiever', pictorial biography of Aamir Khan
Journalist Pritish Nandy and ad guru Prahlad Kakkar launched a pictorial biography of Bollywood star Aamir Khan in Mumbai on June 8, 2014. The pictorial biography has been titled as 'Aamir Khan: Actor, Activist, Achiever' by Pradeep Chandra.
Chandra recently said that he has spoken to Aamir about the book and that he will be sending him a copy. The author of the book added that he does not know whether the 'Ghajini' actor would accept it as his official autobiography.
Aamir is officially nicknamed as Bollywood's ultimate perfectionist; apart from his stellar acting career, he has also lent his brand image to many social causes. His television show 'Satyamev Jayate' which was a philanthropic venture had garnered immense applause from audiences.