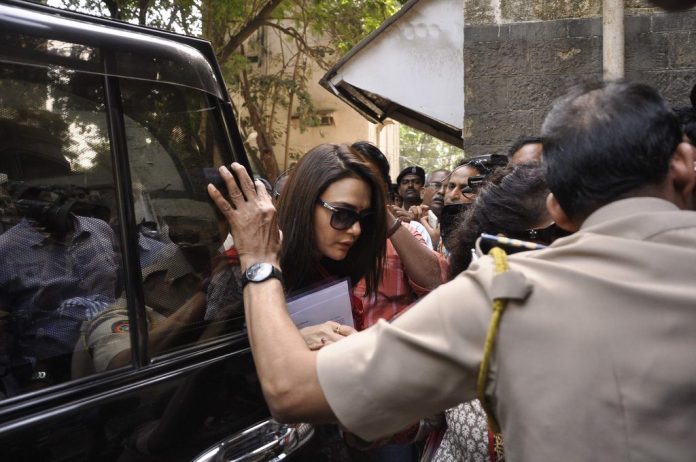 Preity Zinta provides witness details to Mumbai police commissioner.
The Preity Zinta and Ness Wadia case had a new development this week as Zinta provided the names of a few witnesses to the Mumbai police commissioner Rakesh Maria on June 30, 2014.
The 39-year-old actress had filed a police complaint on June 14, 2014, alleging that she was molested by Wadia, 44, inside Wankhede stadium on May 30, 2014. 
A few days back, Preity was at the Wankhede Stadium to record her statement in person and provide the police with greater details of the incident.
The actress has alleged that her ex business tycoon beau – Ness Wadia – had physically abused her in front of the entire public at the stadium.