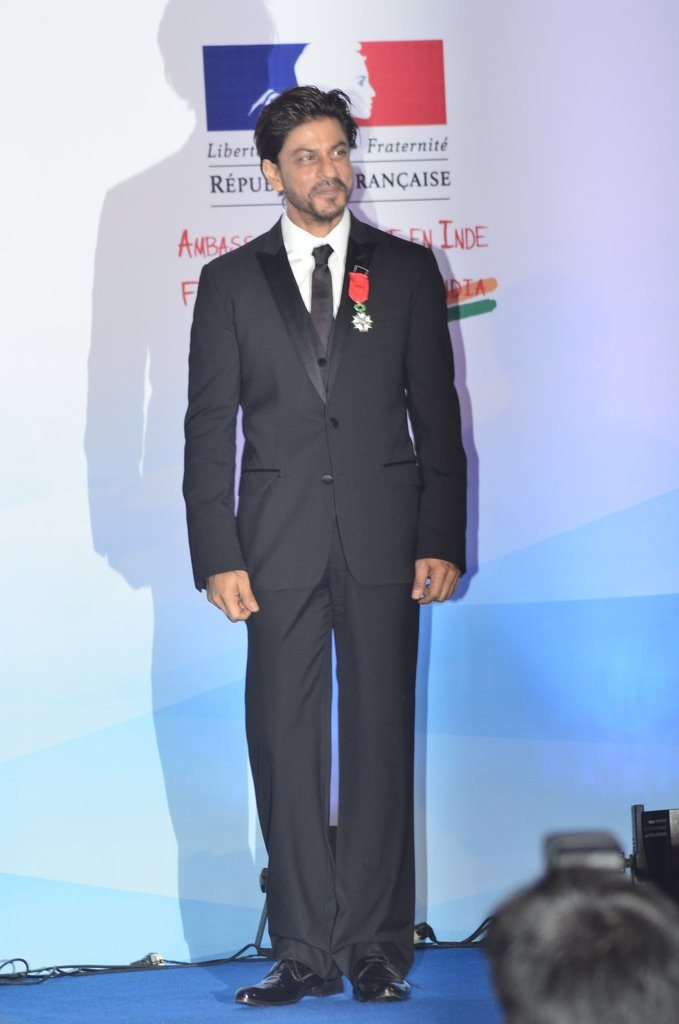 Shahrukh Khan honored with highest French distinction.
Bollywood superstar Shahrukh Khan has once again made his country proud, on Tuesday July 1, 2014, king Khan was conferred with the Knight of the Legion Honour by the French government's – Minister of Foreign Affairs and International Development – Mr. Laurent Fabius. The gala soirée was held at the Taj Mahal Palace Hotel In Mumbai.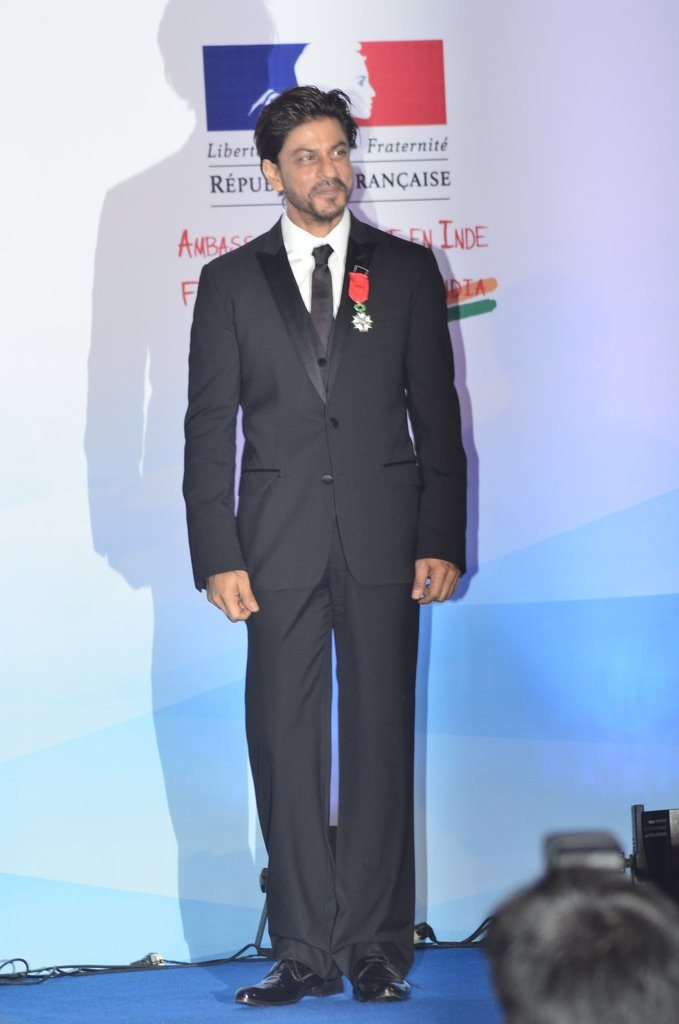 Officially known as the the Chevalier de la legion d'Honneur, it is France's highest distinction and the actor was honored with the title for his "outstanding contribution to the cultural diversity across the world."
It was a proud and emotional moment for the 'My Name is Khan' actor as the day also co-incidentally marked his mother's birth anniversary.
The award was first instituted by Napoleaon Bonaparte on 1802. This is not the first time the actor has been conferred upon with a prestigious title, in 2007, he was honored with the Ordre des Arts et des Lettres by the French government for his contribution in the field of arts.
Shahrukh expressed his happiness and said, "It's my mother's birthday. If she was alive, apart from being extremely old, she would have been extremely happy that her son has got the highest and the most prestigious honour in the world… so thank you on behalf of my mother."
Shahrukh's acceptance speech made audiences catch their breath with laughter as he read out from a note in hindi which was actually french!