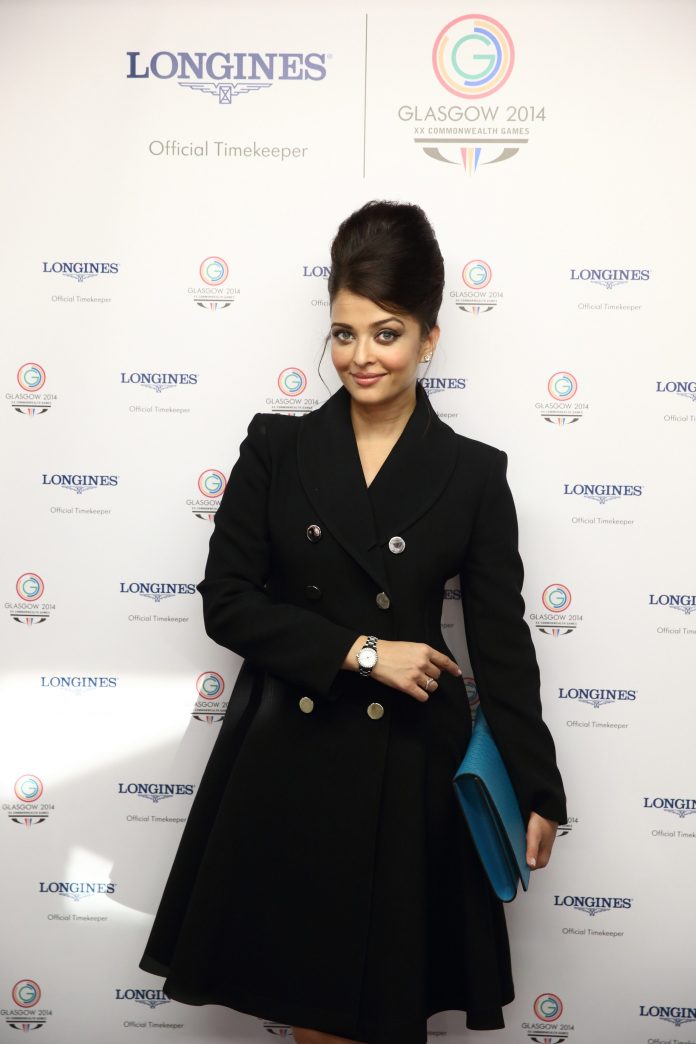 Commonwealth Games opening ceremony attended by Aishwarya Rai Bachchan.
Bollywood actress Aishwarya Rai Bachchan has once again proved her international celebrity status, the 'Guru' actress looked stunning at the opening ceremony of the Commonwealth Games held at Glasgow on July 23, 2014. 
The 40-year-old Bollywood beauty looked drop dead gorgeous in a black trench coat, the bouffant hairdo was defiantly an eye catcher. 
Aishwarya attended the event as the brand ambassador of Longines and was accompanied by the Longines President Walter von Kanel. The brand Longines is the presenting partner for the gymnastic competition.
During the opening ceremony, the CWG baton was delivered to Queen Elizabeth II who welcomed the athletes in her speech and officially declared the games as open.
The baton has visited 71 nations during the period of 288 days.