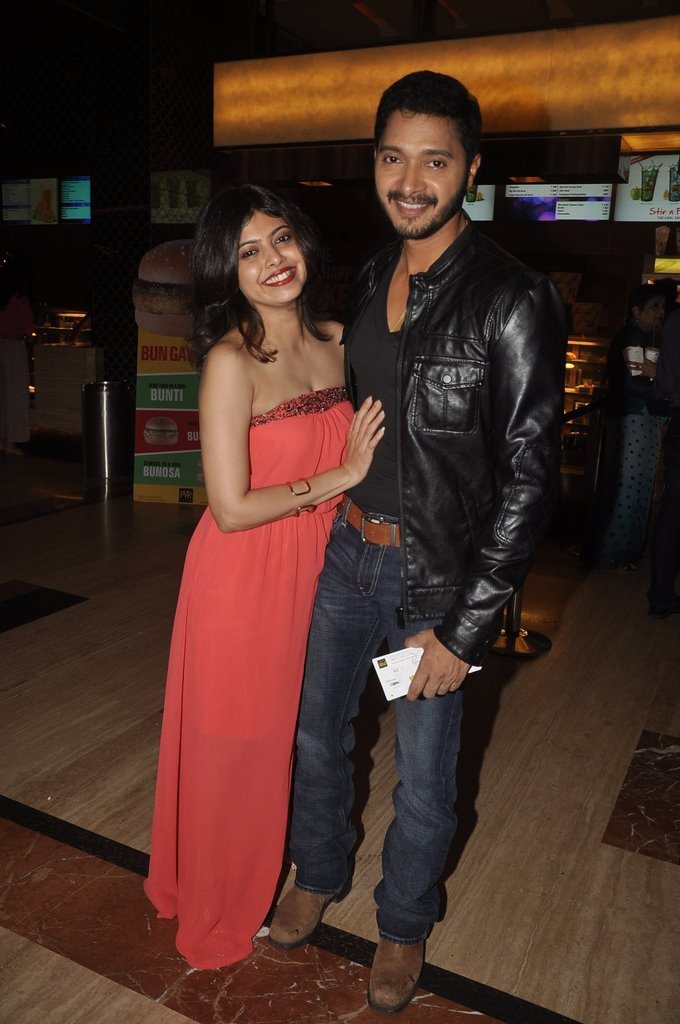 Shreyas Talpade at Poshter Boyz premiere along with wife Deepti.
Bollywood actor Shreyas Talpade attended the premiere of his Marathi movie 'Poshter Boyz' – with wife Deepti – held at PVR, Mumbai on July 30, 2014. The premiere event was also attended by musician Anu Malik.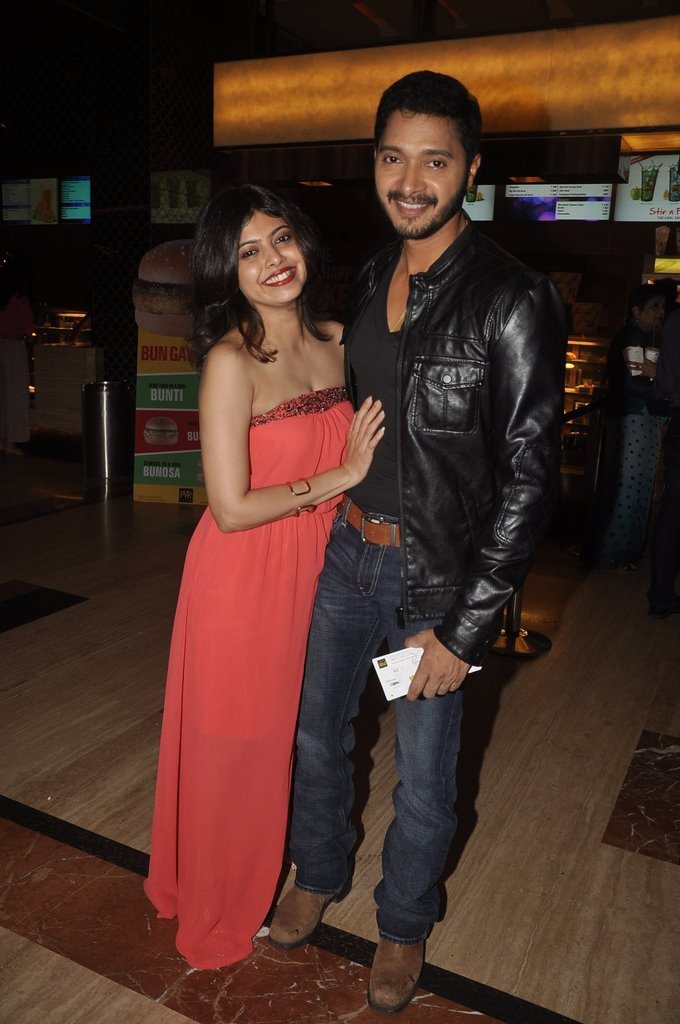 The Marathi movie has Dilip Prabhavalkar, Aniket Vishwasrao, Hrishikesh Joshi, Pooja Sawant and Neha Joshi.
The movie has been produced by Shreyas Talpade and Deepti Talpade and is directed by Sameer Patil. Shreyas for the event looked cool in a black leather jacket and blue jeans, while wife Deepti looked pretty in an off shoulder dress.
The story of the movie is a true story of three coolies who accidentally found their pictures on a poster promoting vasectomy.